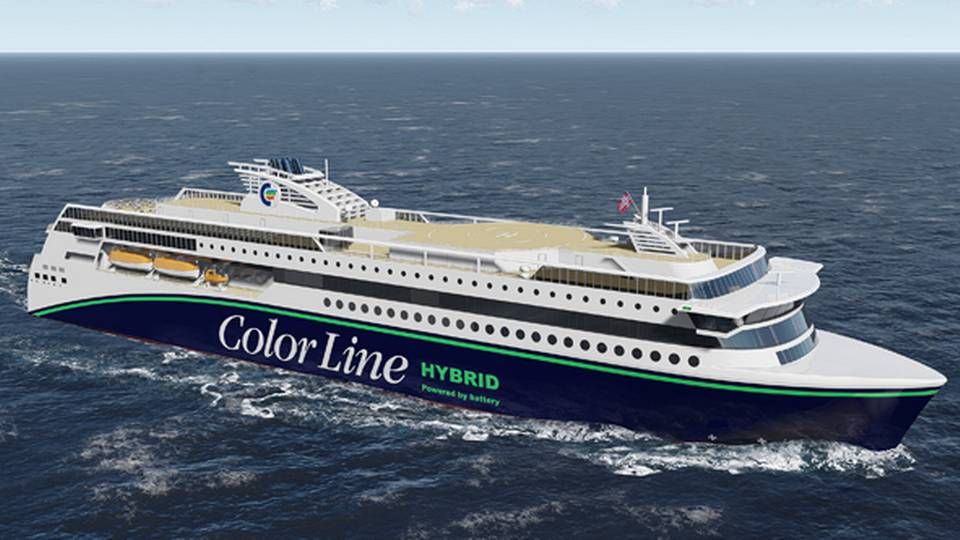 Battery-operated vessels are currently reserved for ferries and smaller trading routes. But in a few years, carriers will increasingly use batteries to power their ships, says Roar Os Ådland, maritime professor at the Norwegian School of Economics. Earlier this year, he published an article about how close battery-powered ships are to becoming a reality on the major trading routes.
"I recently emailed Tesla's Elon Musk and asked for his opinion on electric propulsion for deep-sea shipping,"
wrote
Ådland, adding:
"His view is, not unexpectedly: Everything will go fully electric, apart from (ironically) rockets. Ships are the next easiest to solve after cars. Intercontinental flight is hardest, constrained by gravimetric energy density."
He maintains to ShippingWatch that battery-operated vessels are a possibility within the foreseeable future, even for the super-sized vessels on the longest routes:
"It is currently my view that electric deep-sea shipping is approximately one decade away, and that the economy depends on generating lower costs per kWh of battery charging," he writes in an email to ShippingWatch."
He expects that both the size and price of the batteries will decline significantly within the coming decade.
Electric before autonomous vessels
Besides the fact that battery-operated vessels will be used in the near future, Ådland believes that carriers and authorities should focus far more on the development of battery-operated vessels than the parallel development of autonomous vessels, which are currently top priority, particularly for the Danish Minister for Business, Brian Mikkelsen, who wants Denmark to be a leader in autonomous vessels.
While the development of autonomous vessels could save costs in terms of crew and salaries, electric vessels could fulfill a pressing need for shipowners – lower bunker costs.
Carriers would also reduce harmful emissions of, for example, SOx and CO2, which have been heavily regulated at the international level in recent years.
"Only solar energy and battery solutions resolve the issue of shipping emissions at once. Autonomous and unmanned vessels mean getting sidetracked. Use your time and resources to address something which can really have an impact – both for the environment and the bottom line," says Ådland.
China's emission-free vessel
Today, there are vessels around the world which already sail on batteries. In Denmark, this includes the ferry between Helsingør in Denmark and Helsingborg in Sweden, which Scandilines rebuilt as a battery-operated vessel this year.
In December, it was announced that China had launched the first merchant vessel to run completely without emissions, meaning that the vessel can sail without polluting.
With a 2,000 cubic ton capacity, the vessel began to sail in November this year on the Pearl River near Guangzhou. It can sail for approximately 80 kilometers after two hours of charging. According to an article on Sciencealert.com, two hours is the time the vessel already spends in the port offloading and loading cargo.

"As the ship is fully electric powered, it poses no threats to the environment. The technology will soon be likely ... used in passenger or engineering ships," says Huang Jialin, general manager of Hangzhou Modern Ship Design & Research Co, the company behind the ship's design, to Sciencealert.com.
English Edit: Lena Rutkowski
Global electric car sales jump 63 percent as China demand surges
Toyota to re-enter electric vehicles starting in China from 2020