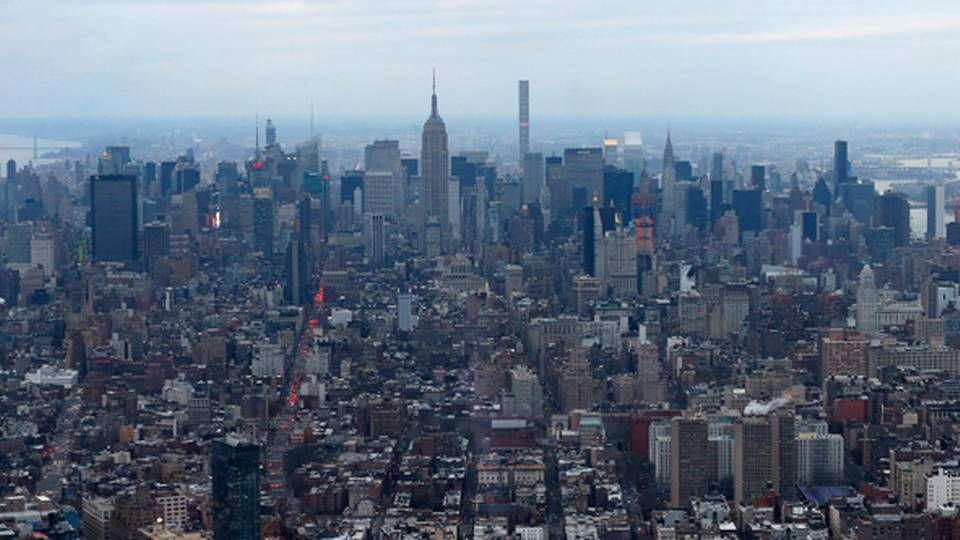 NEW YORK: While the CEO of Danish Energy Management, Jørn Lykou, may not have the most fashionable view from his new office by Grand Central Station in New York's Manhattan district, it nevertheless bears a certain symbolism.
South-west of the building lies a huge, gaping whole in the ground, in stark contrast to the surrounding high-rise buildings, while huge excavators, dump trucks and wheel loaders make an loud racket. Underneath the chaotic building site, men and women bustle around, working on the billion-dollar excavation of New York's subway system. Although Danish Energy Management is not involved in this construction work in particular, the Danish company is similarly concerned with the city's optimization processes, prompting it to establish a company and settle down in New York one side of the huge construction project.
The company believes that it can earn money by teaching companies and public institutions to use its energy more wisely and build smarter in an energy-hungry city populated by millions.
"Energy Management is not a new discipline, and we have experience doing it for most of the world. When we realized that isn't really happening here, we decided to attempt it," he says.
Last year, the company merged with the then-Esbensen Consulting Engineers and now bears the name Danish Energy Management & Esbensen (DI). Lykou has approximately 70 employees working under him.
Massive investments on the way
The CEO explains that the relocation plans have been in the pipeline for over a year, where DI has also assisted with the expansion to other countries. But the company is still waiting for its first US order.
"Our plan is not more complicated than a matter of entering and getting our first project recognized so that we can show what we can do," he says.
This will be necessary to do in collaboration with another company, which has a licence to operate a consultancy engineering firm in the state.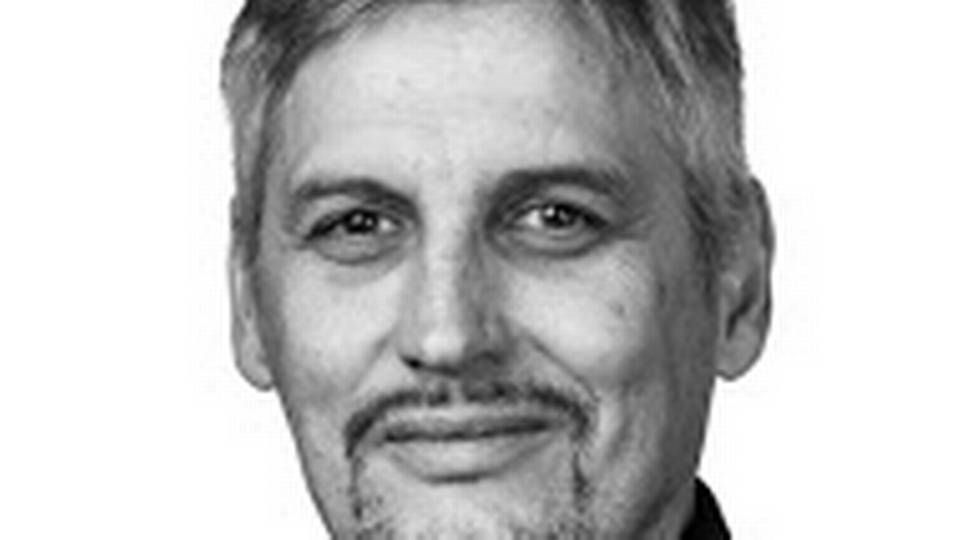 Lykou's confidence in the market has been helped along by the fact that since hurricane Sandy struck in October 2012, the city has decided to invest hugely in improving energy infrastructure and undertake climate-friendly construction. In April, mayor Bill de Blasio announced planned investments which can reduce the emissions of greenhouse gases from the city's over one million buildings by 80 percent in 2050.
In January, Governor Andrew Cuomo approved a ten-year investment fund of USD 5 billion, which will help put the plan into action. Despite its size, the figure pales in comparison to the estimated private investment in the construction sector which sits at a staggering EUR 27 billion, approximately.
The future investments are what DI's project manager, Klaus Lehn Christensen, can look forward to from his office at 15 Metro Tech Center, Brooklyn.
Help from DI
On an October day, where the otherwise unusually warm Autumn weather is showing on the thermometer, it is slightly chilly in the meeting room.
"In a way that is very American and normal here. When it is warm outside, the building is warmed up, and when it becomes colder, heating does not always work and it becomes cold. It does not always make much sense. The energy consumption in these kinds of buildings is often far from the best," explains Lehn Christensen.
New York's skyline unfolds magnificently beyond the meeting room on the 19th floor, and towards the east one can see across the East River, which encircles Manhattan's west coast. The river burst its banks during the 2012 hurricane, and water damage here, together with devastation in the rest of the coastal state, has been estimated to account for an astronomical USD 42 billion.
"During Sandy, New York experienced that there is a need to embark on a number of different investments in cleantech and what they call resilience to develop and adapt to these types of problems, both in relation to infrastructure, buildings, urban design and water management," says Lehn Christensen.
This is also one of the reasons why DI has established a Clean Tech Hub in the city, which will focus exclusively on facilitating the sale of Danish cleantech in the city through public and private partnerships. Besides Dansk Energy Management, Danish companies such as Rambøll, Henning Larsen Arkitekter, Orbicon, DHI og 3XN are part of the project.
"There are huge opportunities for Danish companies, because we have technology and solutions for many of the problems which we are met with here. This includes energy optimization and efficiency, and sustainable building, but also areas such as climate adjustment and water management," he says.
Joining the fight for global sustainability
Back in Manhattan, Lykou points out that the firm will also be part of a wider battle against natural catastrophes.
In 2015, the UN adopted the 17 Sustainable Development Goals, which low and high income countries alike have pledged to fulfil. The goals will ensure that the world's appetite for growth develops in a sustainable way, and besides consulting on energy supply and management, Danish Energy Management will help companies and public institutions to pursue four of the goals. Namely, the seventh, eleventh, thirteenth and seventeenth. These are:
- Ensure access to affordable, reliable, sustainable and modern energy for all
- Make cities and human settlements inclusive, safe, resilient and sustainable
- Take urgent action to combat climate change and its impacts by regulating emissions and promoting developments in renewable energy
- Strengthen the means of implementation and revitalize the global partnership for sustainable development
"You could easily get the idea that these goals are a little loose and CSR-oriented, but they are actually not. We have a belief that countries and companies will use them as a guide for new investments and business models, and we are specialized to help with establishing indicators and reporting systems for private companies, which shows both the concrete results firms can create through their products and ensures the link between their strategies and SDG goals," says Lykou.
He acknowledges, however, that the US decision to elect renewables-skeptic Donald Trump as its next president could prove a challenge for this part of the portfolio.

"There will not be central pressure against the federal units, so we expect that even cities such as New York will be less oriented towards the SDGs," says Lykou.
The controversial, incoming president has, on several occasions, created uncertainty in the field of climate change, most recently in connection with the COP22 climate summit in Morocco a few days after the US election.
In several instances, Trump referred to man-made climate change as a scam designed to weaken US competitiveness and promised to ditch US climate pledges made at last year's COP 21 in Paris. After the election, he softened his rhetoric slightly and explained to the New York Times that he would keep an "open mind" in relation to the topic. On the same occasion, he also said that the area was "highly complex". Contrary to scientific consensus, he believes that it is not certain the the climate problem has reached critical levels.
However Lykou believes that the firm's focus on US export companies will attract customers regardless.
They will meet "SDG competitors" in Europe and Asia, from the European companies which have long seen the SDGs incorporated into their strategies to their advantage, and in line with the competitive advantages which come from being the first movers on ISO certifications," he says.
Big merger creates new engineering player in Denmark
Tesla boosts credit lines again to aid Elon Musk expansion
Scatec Solar secures investment for largest solar plant yet