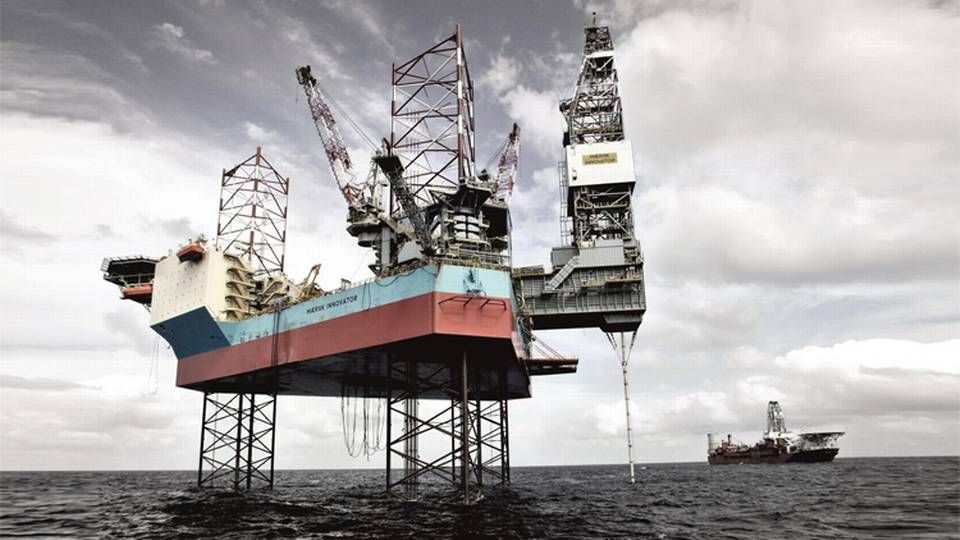 The spinning off of Maersk Drilling has the potential to create the world's second-largest drilling company measured in market value, says analyst firm Clarksons Platou following publication of Maersk's second quarter report Friday.
In the report, the Danish group flagged its plans for the drilling company, which it has been trying to spin off for the past few years. The solution is a listing which is expected to take place in 2019.
In terms of value, a listed Maersk Drilling could become one of the world's largest players, says Clarksons. With the listing, Maersk will distribute shares to the current shareholders.
"AP Møller-Maersk plans to dividend out Maersk Drilling which we expect could be valued at close to USD 5 billion on EV basis (based on market value of rigs) and USD 3.5 - 4.0 billion in market cap, thus potentially becoming the second-largest driller worldwide measured in market capitalization," writes Clarksons, which estimates that the dividend payments of the drilling company will correspond to around DKK 1,000 per Maersk share.
The concept, Enterprise Value (EV) incorporates both the value of assets in the company and also the debt in the company.
Listing over 2019
In 2016, Maersk announced its decision to spin off its transport and energy divisions, which should be completed after two years. This strategy has led to the divestments of Maersk Oil and Maersk Tankers and now, the plan to list Maersk Drilling on the Copenhagen Stock Exchange.
The company will be listed over the course of 2019 and in order to prepare the company, a USD 1.5 billion debt refinancing has been secured from a consortium of international banks, according to Maersk in connection with last week's report.
The listing will also generate more uncertainties around the company, said several investors to Danish media Finans this week. Like the rest of the drilling industry, it is dependent on rising and stable oil prices, and oil companies continuing their oil exploration activities.
"Oil service and drilling are relatively low-priced and this reflects those challenges," said Otto Fridrichsen, CEO and partner of Finans, adding:
"We must also expect to reflect the appetite for and pricing of Maersk Drilling when it is traded independently."
Total shares could follow
Meanwhile, Clarksons sees the USD 4.7 billion stake in Total acquired by Maersk via its sale of Maersk Oil to the French company as a potential dividend payout to the shareholders when the listing of Maersk Drilling is carried out.
This will mean a payout that will correspond to DKK 1,500 of the current share price, says Clarksons. Compared with the analyst firm's valuation of Maersk Drilling, the container and logistics business has a DKK 6,500 price per share looking at the current share price.
The analyst firm has given the Maersk share a BUY recommendation.
"Put differently, current valuation is quite attractive as only 10 percent higher rates would add USD 2.5bn to EBITDA (transport volume of 27-28 million TEU next year with rates currently at USD 920 per TEU)," writes Clarksons.
"As container net fleet growth is expected to decline from current 6 percent y-y to 3 percent y-y by the end of 2019, we see the likelihood of improved market rates as good as long as world GDP stays above the 3 percent threshold. In sum, we find valuation attractive and reiterate our BUY rating."
English Edit: Lena Rutkowski
Maersk will spin Drilling off and list it separately