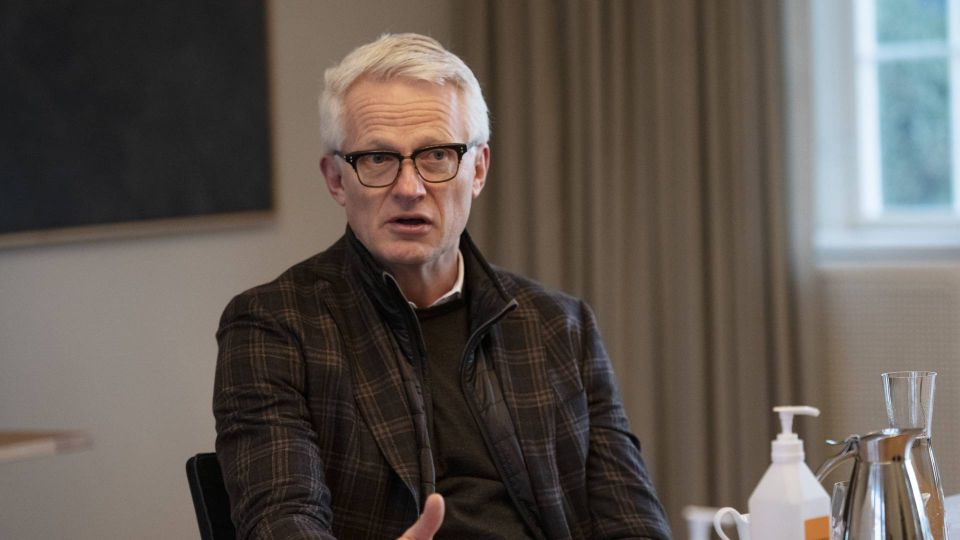 In an interview conducted by Danish media Avisen Danmark for a podcast, Chief Executive of Ørsted Mads Nipper notes that he made a number of big mistakes when Russia invaded Ukraine.
"I failed to understand how emotionally heated the whole situation was. And replying with facts to something that is so emotional is just a no-go. And it also ended up exploding in our hands," he remarks.
The reason for the particular focus on Ørsted during the outset of the war was that Ørsted sourced gas from state-owned Russian gas company Gazprom.
Nipper holds that he made the first major error when he sent a written response to a media and merely addressed Ørsted's contractual obligations with Gazprom.
"We came off as tone-deaf and somewhat indifferent to the war," he says in the interview.
Instead, he believes Ørsted should have focused on all the other decisions being made to stop doing business with Russia..
In the beginning of March, Ørsted made it public that the utility would not extend the contract with Gazprom upon expiry in 2030.
However, the company also made it clear that it wasn't possible to get out of the agreement.
When Russia invaded Ukraine, several parties urged Ørsted to stop trading with Russia, and there was a huge focus on Denmark to stop being dependent on Russian gas.
To Avisen Danmark, Mads Nipper says that the decision not to breach the Gazprom contract was the right move. He says Russia would have profited more if Ørsted had failed to meet the terms of the contract.
Later on in the war, Gazprom demanded that Ørsted and other European energy companies pay for gas using Russian currency, rubles. Ørsted was one among several to spurn this demand.
This prompted Russia to shut off gas supplies to Denmark on June 1.
However, this has not led to a shortage of gas in Denmark. At least, gas kept flowing to Denmark by way of Germany.
Gazprom potentially faces huge damages claim
Ørsted CEO once again spurns demand for payment in rubles
Ørsted responds to Russia critique
Ruble-for-gas announcement creates uncertainty for Ørsted's gas contract
Ørsted CEO: "Renewable energy is now a security policy issue"