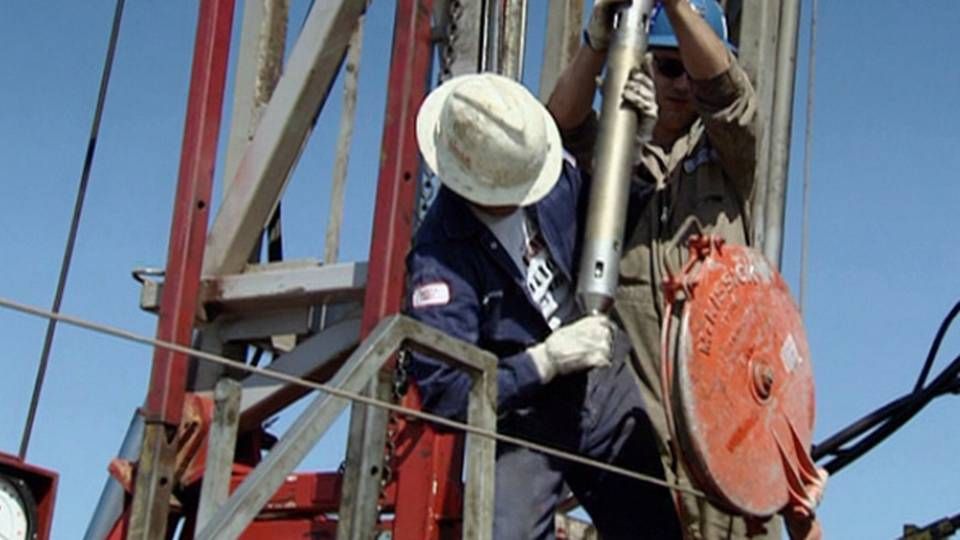 Following a tough 2016, oil service company Welltec is no longer publishing its specific expectations for the future.
The entire sector expects that 2017 will be a year of slow recovery, and Welltec CFO Michael Krabbe points to a fragmented market characterized by uncertainty surrounding developments in the oil price, which for two years has created a fundamental fragility in the industry.
"We are challenged by fierce competition combined with a limited ability to plan ahead due to the uncertain future. As such, we decline to make projections about developments in terms of result, earnings, and values going forward," says Krabbe at a teleconference in relation to publication of the company's annual report.
After several questions concerning expectations for Welltec and market developments overall, Krabbe explained that he forsees a mixed scenario for regional markets.
"For onshore, the US looks set to recover a bit, and we've followed up on that. We've also seen other markets, such as the Middle East in and around Russia, do fairly well, but it's a mixed scenario driven by individual customer relations everywhere, as there is fierce competition. But offshore remains a challenging market where we need to be sharp in terms of efficiency as well as prices, while also ensuring the lowest possible costs for the operators," he says.
Impairment and streamlining
Welltec's revenue for 2016 came to USD 189 million, down 23 percent from the year before.
The result of primary operations (EBIT) clocked in at USD 50 million against USD 23 million in 2015, mainly due to an impairment on immaterial assets of USD 53 million in the first quarter 2016 in light of uncertain market conditions.
"A financial adjustment as well as streamlining took place during the year in an effort to ensure as strong a position as possible in a market focused on quality and on-time delivery. We continue to optimize our production facilities in terms of processes as well as automation, to make us more cost efficient and to make sure that we use our capacity in a better manner," says Krabbe.
According to the CFO, Welltec still has upwards of USD 40 million in credit available for investments.
The company's EBIT margin stood at 27 percent compared to 9 percent in 2015, which according to the annual report reflects impairments and lower earnings. The result before impairments (EBITDA) dropped to USD 68 million, corresponding to a margin of 36 percent against 39 percent in 2015.
Sticks to business model
Even though the oil price makes it difficult to predict long-term developments, Welltec will maintain its strategy to ensure a place for the oil service company in the market on the longer term.
"It's difficult to determine our exact market share in the various segments, but as I see it, we have a strong position in the market and we're able to prove the strength of our technology. I also believe that we're able to convince the operators that we have something extra to add due to our high focus on delivering high quality and fulfilling our agreements," he says.
The CFO also commented on what it will take for Welltec to start making predictions about the future again.
"We need to see a stabilized oil price, as the current uncertainty spreads to our customers. We've seen in early 2017 that the markets are highly sensitive to all kinds of information which is constantly affecting the oil price. We need to be able to trust the future course amongst operators before we can be more specific."
The reduced activity in the sector triggered by the low oil prices has meant that Welltec's overall workforce has been reduced by 20 percent.
English Edit: Daniel Logan Berg-Munch
EU offers to negotiate Nord Stream 2
Shell to divest of oil fields in major deal
Atlantic: black figures on the bottom line but negative equity
Oil producers consider output cut extension as support grows