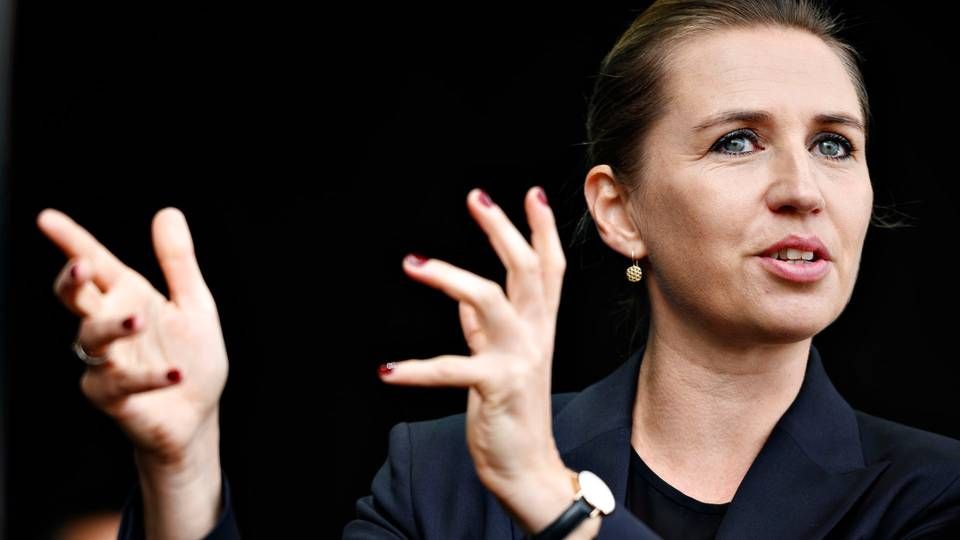 The Danish government wants to spend an additional DKK 500 million (EUR 70 million) on green research, effectively doubling the current funding levels, reports Danish daily Politiken.
The support is proposed as part of next year's state budget bill and is meant to help the government achieve its stated ambition of reducing greenhouse gas emissions by 70 percent in 2030, relative to 1990 levels.
"We are unbelievably busy with the green energy transition. Climate change is occurring rapidly. We can sense it," says Danish Prime Minister Mette Frederiksen (Social Democratic Party).
"But we must acknowledge that major technological windfalls don't just pop up from one day to the next. [The previous liberal-conservative coalition, -ed.] government began by cutting green funding. We're doing the opposite," the PM tells the media.
According to calculations from the country's Ministry of Higher Education and Science, green research endowments declined from roughly DKK 1.5 billion in 2015 to DKK 1.08 billion in 2020.
The extra proposed funding would bring the Danish total green research support up to DKK 2.175 billion per year.
This money is earmarked for green research as a general category, but the government emphasizes the need for solutions within agriculture and transportation.
"We have set a very ambitious target for 2030, and doing so at such short notice requires things to move quickly. To be honest, we don't quite know how we'll get there. That's why we need the research," says Minister of Higher Education and Science Ane Halsboe-Jørgensen (Social Democratic Party), adding:
"That's where we'll find new solutions for transportation and living greener without regressing into a earlier stage of historical development. We must make sure that we can live more sustainably in the future."
Technical University of Denmark Professor and Head of Center, Electrical Engineering, Jacob Østergaard is leading a research project exploring a major, multifaceted North Sea energy project and calls the prime minister's announcement "very sensible".
"Setting up a North Sea project requires research efforts, and it holds massive potential. There are enough wind resources to phase out all of Europe's coal-fired power plants," Dr. Østergaard tells Politiken.
Lobby group The Danish Chamber of Commerce welcomes the government's climate ambitions and increased research grants.
"The challenge of climate change is monumental, and there are areas for which we lack answers – heavy transport, aviation, ships, food – and thus new solutions are needed," says Ulrich Bang, the the organization's head of climate and energy policy.
English Edit: Daniel Frank Christensen
Danish Industry proposes two more offshore wind farms
Cobra Link down after five days
EU approves more than EUR 22 billion in French offshore wind support
Danish pension fund divests from seven firms to hit internal climate aims
Energy and climate remain EU's top priorities
"We can make responsibility and high returns go hand in hand"