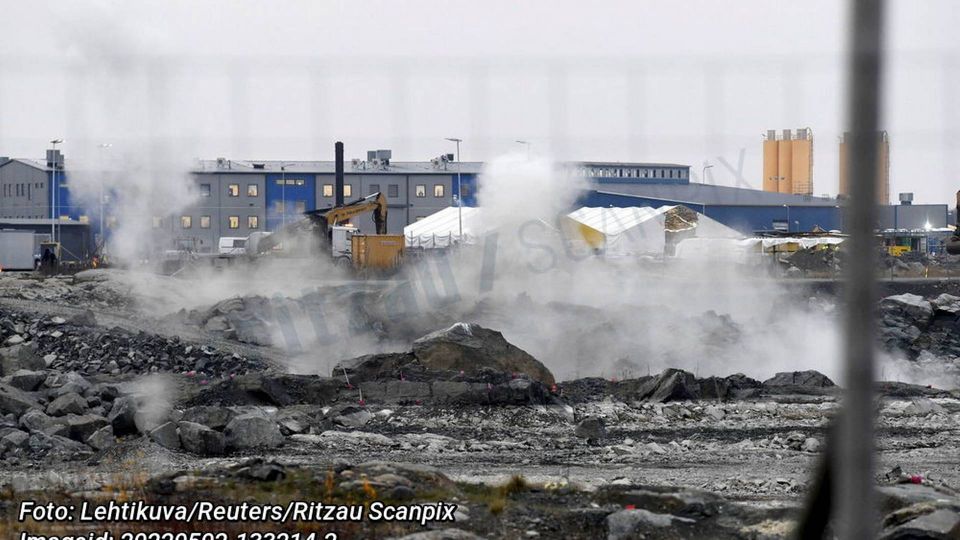 The nuclear reactor planned for northern Finland is now canceled due to delays caused by the war in Ukraine.
Finnish-led consortium Fennovoima has annulled a contract with Russian Rosatom on construction of a third domestic nuclear power plant, Hanhikivi 1, located in Pyhäjoki in the region of Norra Österbotten, Fennovoima informs in a statement.
The timing of the decision would seem to indicate Russia's invasion of Ukraine as the reason. The conflict also played a role in degrading the risk profile, the company notes. However, the true reason is reportedly tied to the real Achilles' heel of new European atomic plant: lengthy delays.
"Fennovoima has terminated the EPC contract of plant delivery with RAOS Project due to RAOS Project's significant delays and inability to deliver the project. There have been significant and growing delays during the last years. The war in Ukraine has worsened the risks for the project. RAOS has been unable to mitigate any of the risks," the consortium writes.
Hanhikivi 1 was meant to feature a Russian-designed reactor of 1,200MW, located roughly 100 kilometers from Oulu in northern Finland.
The decision to build the power plant took place quite while before Russia invaded its western neighbor – or, it's perhaps more correct to say the Kremlin's latest aggression against Ukraine. After the Finnish government issued the project permit back in 2010, with commissioning first set for 2022 – a contract was signed with Rosatom in late 2013.
At the time, the idea was for Hankikivi 1 to generate power from 2024. In 2018, operation was postponed to 2028. In 2021, first power was pushed by yet another year, with the whole endeavor now terminated.
Concurrent with these ongoing delays, the undertaking also markedly exceeded its original budget, with total costs of EUR 7–7.5bn, or up to a billion euros beyond expectations, not to mention a power price of EUR 46.5m per MW for the 1.2GW station.
Finnish Prime Minister Sanna Marin said in February that the project would be reevaluated.
Domestic media Iltalehti reported last weekend that Finland's NATO membership application will be sent to Brussels on May 12.
Russia's invasion of Ukraine has stoked debate in both Finland and Sweden about joining the Western military alliance. Traditional perspectives on the strategic neutrality as the best option for both nations have been pushed to the margins.
Finland and Russia share 1,300 kilometer border and fought two wars prior to May of 1945.
Fortum sells stake in Norwegian district heating
Fortum to extend lifecycle of 1GW nuclear power plant
Energy crisis and war in Ukraine lead EU nations to re-evaluate nuclear power
Finland commissions nuclear plant with 12 years delay