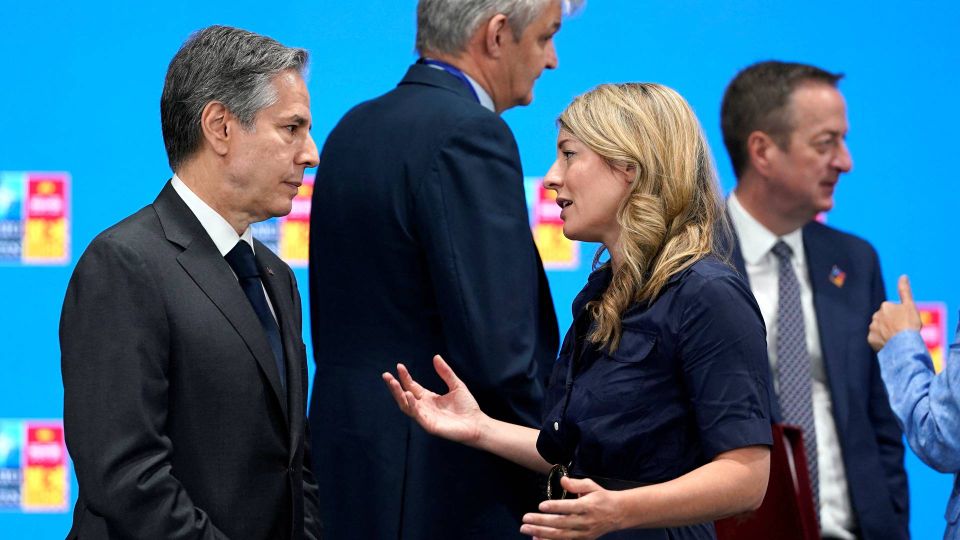 Canada, the world's sixth largest producer of natural gas, is negotiating with European partners - including Germany and Spain - on boosting energy exports from the east coast, says Canadian Minister of Foreign affairs Melanie Joly Wednesday.
"It is important for Canada to be able to step up and to help our European friends that are dealing with very difficult energy realities," remarks Joly and adds:
"We need to do it in a way that we're also dealing with the climate change issue. And this is exactly the conversations we're having, particularly with the Germans and also with the Spanish."
During the G7 talks this week, Canadian Prime Minister Justin Trudeau and German Chancellor Olaf Scholz discussed options for exporting liquefied natural gas from Canada to Europe.
Canada has played a prominent role in the efforts to support Ukraine and isolate Russia.
On Wednesday, the Canadian government announced plans to increase its diplomatic presence in Central and Eastern Europe as well as the Caucasus.
Four new Canadian embassies are set to open as a response to "Russia's destabilizing activities" in the region.
At the same time, Canada made it clear that it would make both troops and expertise available for a combat-ready brigade in Latvia as part of a collaboration with other NATO allies.
NATO sets climate targets for security reasons
Norway strikes deal to supply more gas to EU