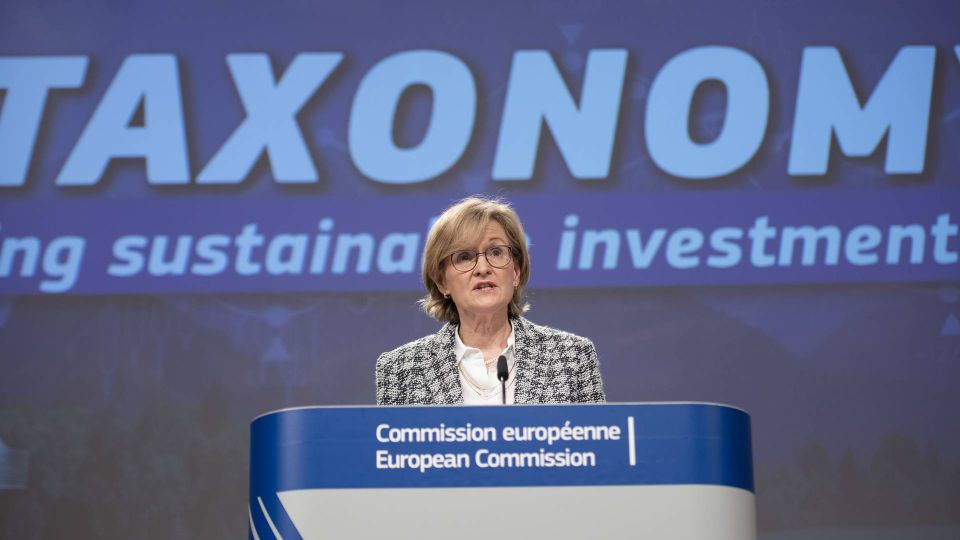 The European Commission is sending the wrong message by proposing to classify gas and nuclear power as sustainable investments.
This view was put forward by several members of the European Parliament during a debate Tuesday ahead of the vote on the proposal for EU's upcoming taxonomy Wednesday. The taxonomy is intended as a tool to categorize what constitutes a sustainable investment.
The proposal will have major significance, given that it could contribute to spurring investments in forms of energy classified as green by the EU.
Due to this, many MEPs have indicated that they will vote no on the proposal.
However, it is expected to be a close vote because a large group of proponents argue that the taxonomy is necessary to get a handle on the green transition and the high energy prices that have erupted from the war in Ukraine.
EU Commissioner for Financial Services Mairead McGuinness admits that it isn't an ideal proposal.
"I've never called gas 'green energy'. It's a fossil fuel. And I can say that in a myriad of languages if need be," she says prior to the vote Wednesday.
However, she also underlines that the proposal is crucial and "pragmatic" given the current energy shortages.
"Some member nations moving away from dirty fossil fuels need gas in the transition phase. Nuclear power is also part of our energy mix during the transition phase," says McGuinness.
The proposal will be put to a vote at a time when energy policy has become a hugely important topic in Europe. Not just on account of the green transition, but also as a matter of supply security, as well as Europe's overall security policy.
For Germany, dependence on gas has come at the worst possible time. And France still sources 70% of its energy from nuclear power plants.
Due to this, the European Commission has been under pressure to allow the two forms of energy to play a role in the green transition.
At the same time, supporters of the proposal warn that the energy bill will balloon further for consumers and companies if nuclear power and gas are left out of the category of sustainable investments.
Conversely, opponents argue that the proposal will strengthen the two energy sources in the longer term, even past the timeframe of EU's climate targets.
Because of this, they want the EU to sweep the board and halt support for gas and nuclear power immediately.
McGuinness rejects this criticism, however.
"We need to have investments in gas and nuclear power during the transition to a sustainable future. Far too many overlook that word: Transition," she says.
The European Parliament will vote on the proposal Wednesday. If voted down, the EU institutions must return to the drawing board and make adjustments to the proposal.
EU to approve nuclear power, natural gas in green taxonomy
EU nations divided on natural gas and nuclear power inclusion in taxonomy