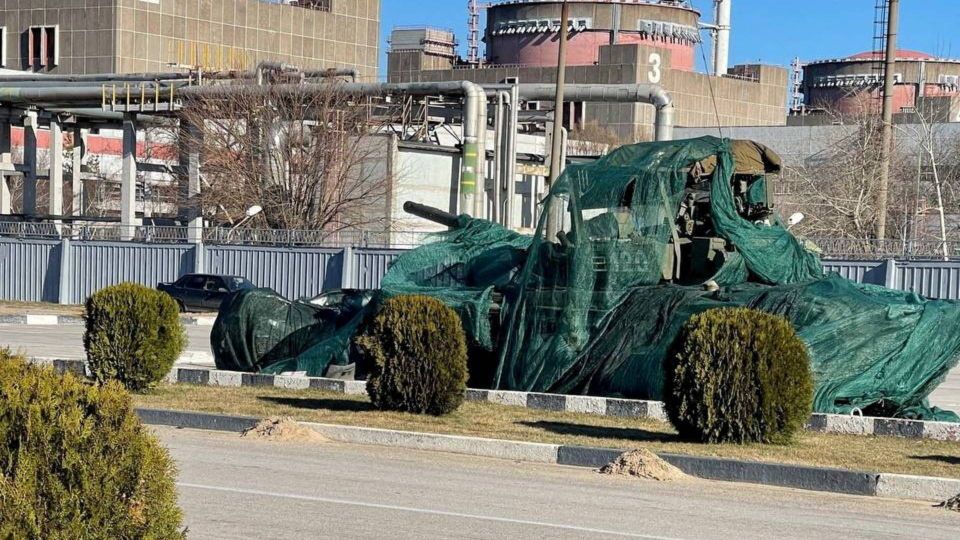 A demilitarized zone should be established at the Zaporizhzhia Nuclear Power Plant, says Petro Kotin, president of Ukrainian state-owned utility Energoatom, in a statement Monday.
Kotin also wants a team of peace-keeping forces deployed near the facility to help avoid a potentially serious incident.
The utility's head fears, among other outcomes, that radioactive waste containers could be hit.
"If one container of spent nuclear fuel is broken, it will be a local accident in the plant and the surrounding area," Reuters cites Kotin saying:
"If there are two or three containers, it will be much larger. It is impossible to assess the scale of this catastrophe."
Zaporizhzhia, located in southern Ukraine and now under Russian control, is the largest nuclear plant in Europe.
The International Atomic Energy Agency, the UN's nuclear watchdog, raised alarm Saturday about a possible catastrophe at the plant following bombings both Ukraine and Russia accuse each other for having executed.
"I'm extremely concerned by the shelling yesterday at Europe's largest nuclear power plant," Rafael Mariano Grossi, head of IAEA, said in a statement Saturday.
"[This] underlines the very real risk of a nuclear disaster that could threaten public health and the environment in Ukraine and beyond."
Monday, Kotin criticizes the agency for its failure to quickly safeguard the Zaporizhzhia plant.
Energoatom's head also notes some progress from the IAEA.
"Now there is movement in their position, and we hope that the situation will be taken under the control of international organizations," he says, also informing that 500 Russian soldiers and 50 pieces of heavy machinery such as tanks, trucks, and armored infantry vehicles are present at the site.
Ukraine has lost contact with Chernobyl nuclear plant
NATO won't risk broader Russia war with a Ukraine no-fly zone
Zelensky accuses Russia of nuclear terrorism