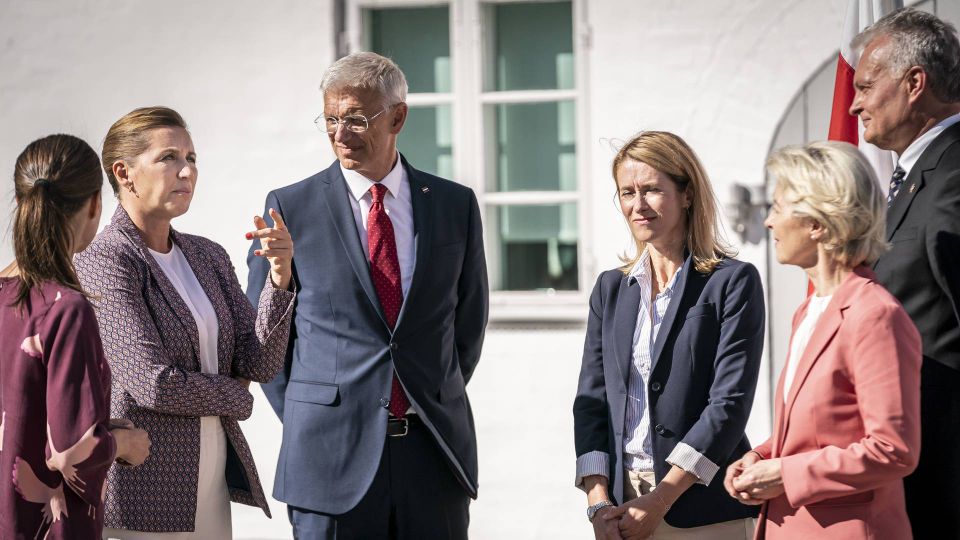 "We call for urgent and immediate action to increase energy resilience by making Europe independent of Russian energy as soon as possible."
This proclamation is part of the recent Marienborg Declaration signed by heads of state or government from Denmark, Sweden, Finland, Germany, Poland, Estonia, Latvia, and Lithuania.
The signing follows on the heels of a political summit held in Copenhagen, Denmark, which featured discussions on how the eight nations could lessen dependence on Russian gas and at the same time strengthen bolster cooperation on energy in and around the Baltic.
As previously reported by Danish daily Politiken on the basis of a draft, the agreement commits the signatories to a 19.6GW offshore wind expansion towards 2030 – a sevenfold increase of current capacity.
Moreover, the agreement commits the nations to collaborate on "an increase of fuel imported by sea" – meaning liquefied natural gas (LNG) as well as liquefied biogas.
Cross-border projects
Per the agreement, the partner nations will focus on ensuring that both ports and LNG terminals will be capable of accommodating growing trade between Baltic nations.
At the same time, the agreement underlines a need for the planned expansion of wind capacity to accommodate electrification and additional green fuels, among other things.
"Development of adequate power generation capacities, stronger grids and interconnectors, while removing internal bottlenecks, alongside a well-functioning internal energy market, will increase our resilience and energy security," the partners assert in the declaration.
The eight nations behind the declaration will explore options for cross-border renewable energy projects and identify infrastructure needs in their respective countries.
The European Commission was also represented at the summit with participation from President Ursula von der Leyen.
Energy summit to ensure sevenfold increase in Baltic offshore wind
EU plans intervention for high power prices
IKEA invests in Baltic Sea offshore wind totaling up to 9GW
Danish parliament agrees to upgrade Baltic energy isle to 3GW