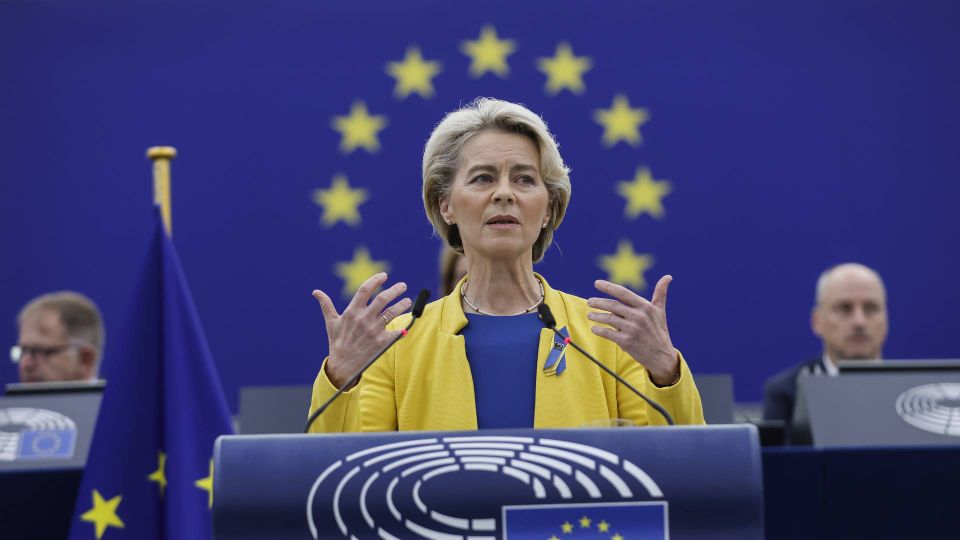 The EU Commission wants to raise more than EUR 140bn by setting a ceiling on power utilities and fossil energy companies, says EU Commission President Ursula von der Leyen in her annual State of the European Union speech.
This capital is meant to help vulnerable consumers and smaller businesses hit hard by high energy costs.
Von der Leyen says millions of people and a multitude of companies are worried about their ability to make ends meet.
She adds that companies in the energy sector are morally obligated to help the European community get through the crisis, thus calling for a cap on the profits of electricity generators with low input costs, for instance, those operating wind, solar, nuclear and coal facilities.
"These companies are making revenues [...] they never even dreamt of," von der Leyen notes:
"In these times it is wrong to receive extraordinary record revenues benefiting from war and on the back of our consumers. Profits must be shared and channeled to those who need it most."
Moreover, the EU Commission President says the proposal also includes fossil energy companies being required to contribute.
Combined, von der Leyen says these contributions will provide member states will more than EUR 140bn, although without specifying distribution proportions among nations.
Von der Leyen reveals energy plan omitting gas price cap
Czech government presents bill to cap power and gas prices
Majority of MEPs ready to ditch subsidies for primary biomass