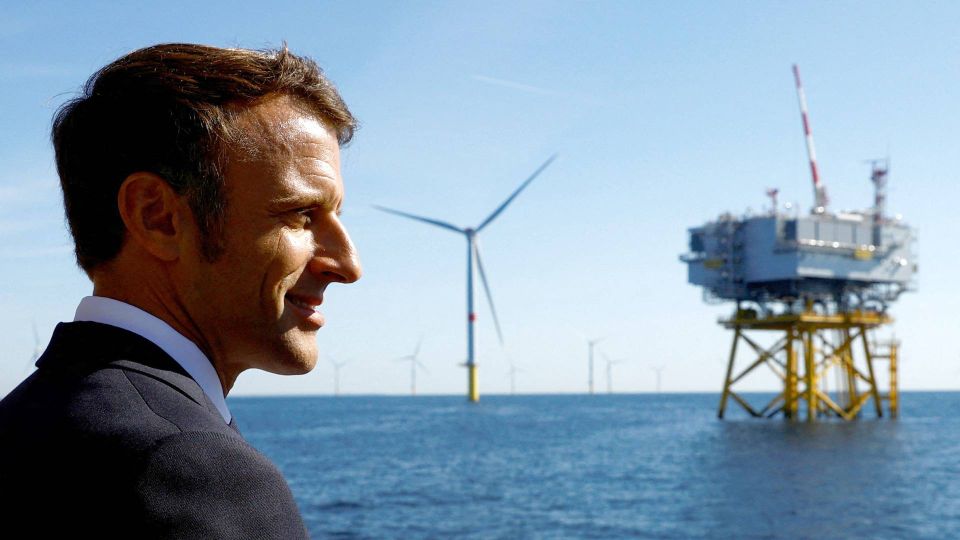 French President Emmanuel Macron says Thursday that he aims to cut down on bureaucracy in order to halve the time it takes to get a renewable energy project online.
He underscores this as a crucial step as Europe faces a severe energy crisis following Russia's war in Ukraine, according to Reuters.
Macron expressed these views during a visit to the nation's first offshore wind farm Saint-Nazaire, built off the Brittainy coast. The project took ten years to build and was only hooked up to the grid this month.
In February, Macron made it clear that he wants France to have approx. 50 offshore wind farms in 2050, the news agency adds.
The Saint-Nazaire wind farm consists of 80 wind turbines from GE Renewable Energy with a capacity of 6MW each for a total of 480MW.
Macron urges pan-European windfall tax on energy profits during supply crisis
France aims to use nuclear power for green hydrogen production