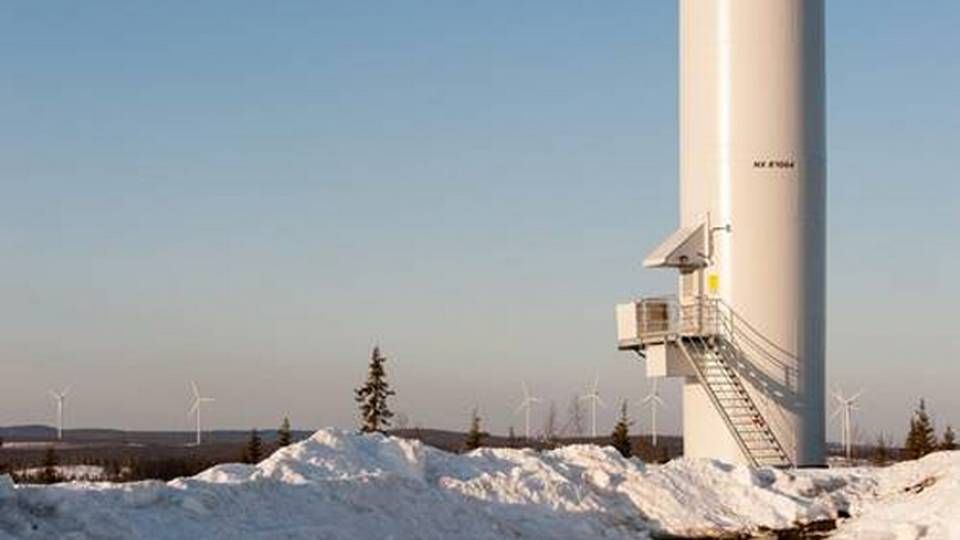 When Italy's Falck Renewables constructs two wind farms in Västerbotten, northern Sweden, it will deploy the latest turbine technology.
Falck Renewables has nominated Nordex as supplier, ordering top-of-the-range models from the German wind manufacturer. The deal is for 31 N131/3900 turbines, each at 3.9 MW, which are mounted on 134-meter towers with 65.5-meter blades. The turbines are equipped with cold climate packages with an anti-icing system installed.
The turbines will be distributed across the two farms in Västerbotten, Aliden and Brattmyrliden. The planning of the farms has already begun, and installation will take place over 2018 and 2019 with commercial operations expected to begin in the fourth quarter of 2019 for Aliden and one year later for Brattmyrliden. The long construction period is due to the tough winter weather in the area.
"We are very satisfied with this agreement with Nordex, a long standing partner for Falck. The terms and turbines of this contract are absolutely a prime example of how to optimize the technology choice and work cooperatively to reduce the LCOE of a windfarm. We look forward to the continuation of the works," says Toni Volpe, CEO of Falck Renewables, in a press release.
Falck Renewables owns 950 MW capacity within renewable energy and has approximately 1,700 MW of solar and wind farms under service agreements.
Englsih Edit: Lena Rutkowski
Nordex' order intake dropped 20 percent in 2017