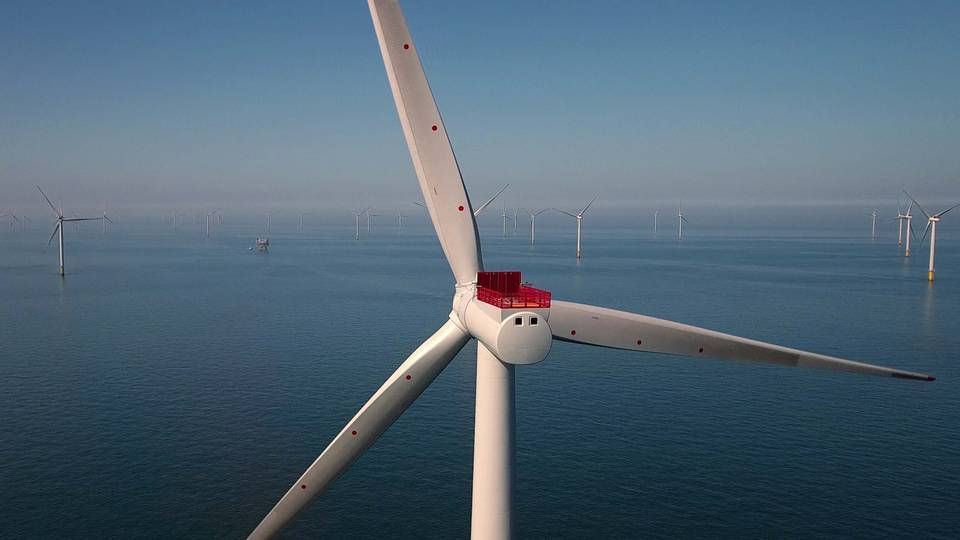 Race bank began to produce power for Dong Energy (renamed Ørsted) around one year ago, but Ørsted is formally inaugurating the offshore wind farm today at a ceremony held in Grimsby.
Race Bank is comprised of 91 Siemens 6 MW turbines, and it is the first wind farm in the world to be supplied with turbine blades from Siemens' wind blade factory in Hull in the UK.
The owners of the 573 MW wind farm include Ørsted (50 percent shares), Macquarie European Infrastructure Fund (25 percent), Sumitomo Coporation (12.5 percent) and foundations advised by Green Investment Group, Arjun Infrastructure Partners and Gravis Capital Management (12.5 percent).
"Race Bank is a fantastic infrastructure project and underlines Ørsted's contribution to the UK's energy transition. It's also another clear signal of our firm commitment to Grimsby and the Humber, and the UK supply chain for offshore wind," says Ørsted UK Managing Director Matthew Wright.
Race Bank, which is located off the coast of Northern Norfolk and is operated from Grimsby, utilizes a new type of maintenance. Advanced Service Operation Vessels (SOVs) that are permanently at sea are responsible for the wind farm's maintenance. SOV technicians work for 14 consecutive days followed by 14 shore leave.
Ørsted has decided to use Grimsby as a hub on the British eastern coast and to make it the UK's largest operations and maintenance base for offshore wind. These plans were already initiated back in 2016.
It was also at the end of 2016 that Dong Energy decided to sell half of its ownership shares in Race Bank. Dong's total net profit from the trade, which, aside from the actual sale, also included financing for 50 percent of the projects installation investments, including transmission assets, amounted to approximately GBP 1.6 billion, to be paid from 2016 until Race Bank's completion.
According to the press statement, Race Bank will supply energy to 500,000 households.
"Sumitomo Corporation (SC) is particularly impressed by the quality and precision, how the Race Bank project has been realized; on time and budget, and most importantly: without any serious accidents. Race Bank is setting a new and very important milestone for SC towards a greener and more renewable portfolio. SC will further endeavor to explore the path towards a sustainable future, and SC is especially pleased of having the opportunity to walk along this path together with Ørsted and Macquarie," says Sumitomo Corporation's General Manager of the Global Renewable IPP Department Hisayuki Doi in the press statement.
Ørsted informs that it has installed over 1,200 offshore wind turbines globally at a total capacity near 4.4 GW. Moreoever, the compnay has an additional 4.4 GW under installation.
English Edit: Daniel Frank Christensen
Danish wind energy revenue breaks all records
Bladt Industries searches for US partner
MHI Vestas breaks even in 2018/2019 after several deficit years