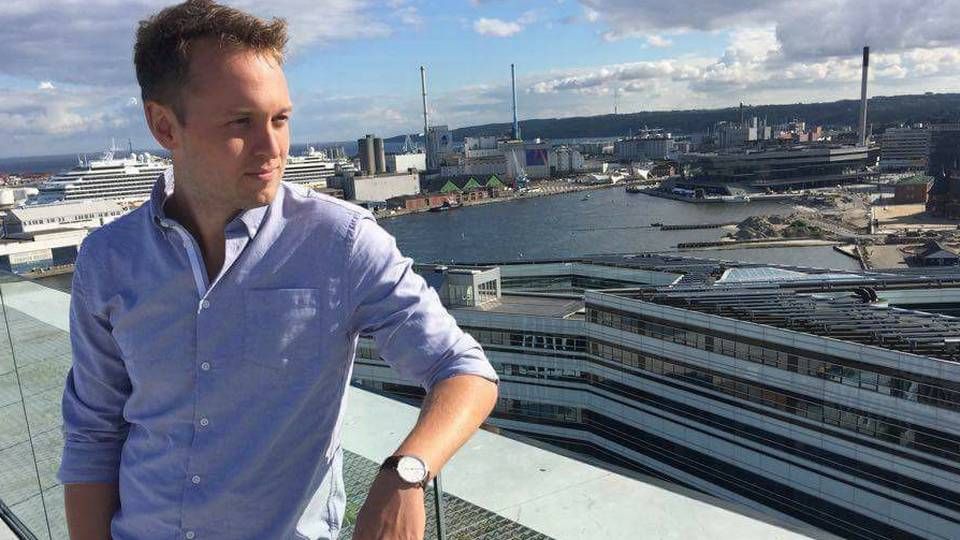 31-year old Thomas Schmidt founded Schmidt Innovation three years ago. Over the last two years, the company has worked on developing an operating system for Goldwind's turbine blades.
Schmidt Innovation works in a field called mechatronic product development – a area combining mechanics and electronics. Schmidt describes the company's expertise in terms of building bridges between specialized groups of professionals and technologies, concentrating different competencies in one place.
Two years ago, Schmidt was hired by Danish wind turbine industry sub-supplier company Hydratech Industries. Hydratech had been tasked with supplying Goldwind with components, just as the company had done for Siemens over many years. There was only one problem.
"Goldwind hadn't previously utilized hydraulic pitch systems, and Hydratech was able to supply those. Although they have required assistance with controls since then and thus asked if I would be willing to help them develop an operating system for Goldwind," says Schmidt and continues:
"They have a capable team with many year of experience with hydraulics, and I helped them implement the new B&R control technology."
The operating systems can be used with X20 PLC from Danish industrial automation firm B&R Industriautomatisering, a subsidiary of Swiss-Swedish industrial group ABB, which forwarded the task to Schmidt. Initially, Hydratech contacted B&R, which, based on prior cooperations, meant that Schmidt Innovation was the perfect company to resolve the challenge.
Schmidt Innovation is currently a small company made up of only three staff. However, Schmidt hopes his work for Goldwind will get him recognition in the sector.
"I hope someone makes the connection between this and myself – that they know a small company has delivered on a large task. If there are others with similar similar challenges, I would like for them to know that I am available," says Schmidt and continues:
"My considerations are oriented toward the future, and I continue to offer some help to Hydratech. We'll see over time which opportunities show up and if other companies need something done," says Schmidt.
Schmidt has previously participated in developing product ideas into prototypes for companies such as AGCO, B&R, ABB, Kongskilde, Hydratech Industries and Kverneland.
Offshore surveying via drone
Although Schmidt Innovation has not yet concluded all its work on turbine operating systems for Hydratech and Goldwind, the company is now working on an entirely different project.
They are developing a drone-based surveying method, which can help Danish authorities monitor marine ennvironments. This monitoring will collect data on a number of environmental matters, for example, seabed eelgrass growth, a marine plant that requires light and can thereby provide indications of water clarity.
Schmidt explains that the current method such testing involves deploying a team of researchers to 442 different locations across Denmark, where a kind of sled is pulled along seabed while recording a video.
"Video material from of Danish coasts is analyzed by people who look at factors such as volumes of sand and eelgrass. That takes a long time and is very expensive. The environmental authorities evaluate that this one indicator has an annual cost totaling many millions of kroner.
Schmidt will instead attempt to solve the task with drones and satellite imaging of eelgrass locations. A drone will then be sent out to the site in order to take photos.
The next part of the process is the demanding analytic work.
"I will make use of machine learning and artificial intelligence, enabling a computer to be trained to do the analytic work," says Schmidt.
A Danish foundation aimed at supporting innovation, Innovationsfonden, has also bestowed DKK 500,000 (EUR 67,114) on the project, which will become a joint effort between the Danish environmental authority and Aarhus University.
"The big idea is that if this can get established in Denmark, then there will be an export market, because this is done all over the EU," says Schmidt.
English Edit: Daniel Frank Christensen
ABB does surprisingly well in Q2