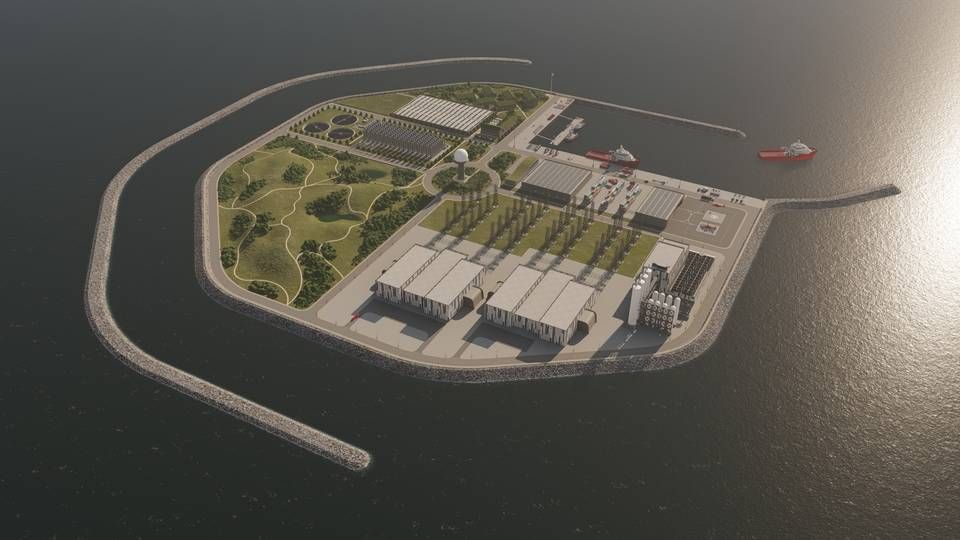 A consortium consisting of Danish pension firms PensionDanmark and PFA alongside local utility Andel and project developer Copenhagen Infrastructure Partners (CIP) is primed to submit an offer for what will be come the largest infrastructure project in the small country's history, carrying an estimated establishment cost of DKK 210 billion (EUR 28 billion), writes local media SN.dk.
"We want to play a role in expediting the green energy transition, and this project can certainly be said to do that. So, it's an opportunity we must pursue," Andel Chair Jens Stenbæk tells the media.
The consortium already has a plan for the energy hub and began preliminary development work in the spring of 2020 when the idea was first announced, also setting in motion a concept called VindØ.
The energy isle will be located 80 kilometers offshore in the North Sea. Back when the idea was first aired, the consortium announced its interest, which has only become amplified since Thursday's announcement that Danish Parliament ratified the undertaking.
There are, however, still many project variables, and some framework will first need to be established. The policy agreement merely outlines a coarse sketch – that an artificial, embankment-style island will be established in the North Sea, that 3 GW in offshore wind capacity will be installed in the surrounding waters, and that the state must hold majority ownership.
English Edit: Daniel Frank Christensen
Belgian interconnector could support Danish energy isle
Ørsted notes interest in artificial energy island