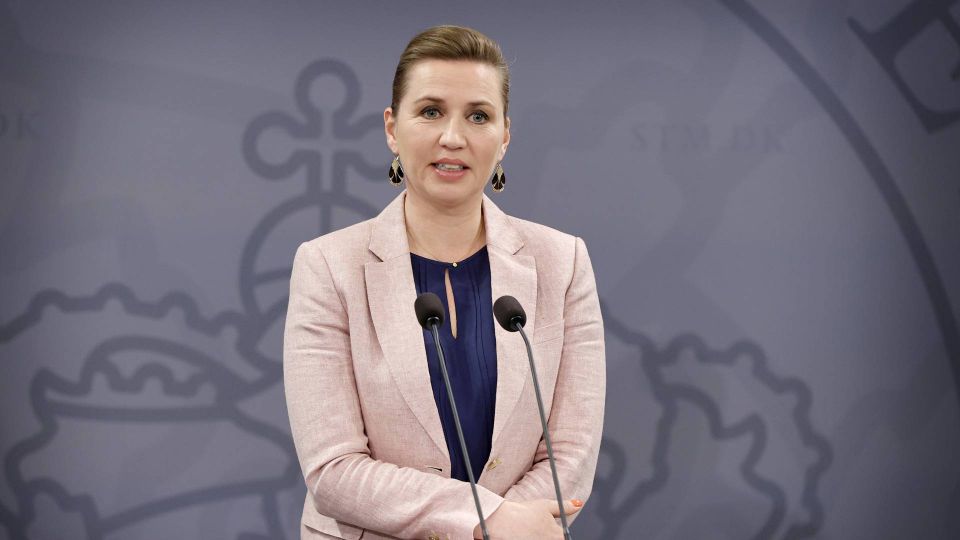 The Danish government intends to increase generation from onshore wind and photovoltaics ahead of 2030, says Danish Prime Minister Mette Frederiksen during a press conference upon presenting a government reform proposal.
"We now raise ambitions even more with onshore wind additions, more solar panels and offshore wind as well as further energy islands," Frederiksen says:
"We want to extend renewable energy by as much as possible and in the most clever way."
At the press conference, Minister of Climate, Energy & Utilities Dan Jørgensen says it's "hard to quantify" the national potential for boosting green power output up to 2025.
However, the plan leading up to 2030 will "be quite infeasible under the current ceiling for installations for onshore wind turbines – even by replacing older machines with new and more efficient models.
The government's plan, also entailing dialog on the build-out with municipalities, will require fourfold growth of present onshore wind generation.
Barriers must be removed to ensure availability of necessary areas, as stated by the proposal, which also notes that "prices of both solar farms and onshore wind turbines have declined in recent years", also providing "more and more examples" of developments viable absent state subsidy.
The government also says adding green capacity beyond domestic requirements must be achieved at zero subsidy and without "substantial costs" for consumers and customers.
Regarding offshore wind, the government also means to start preparations for new energy islands in the North Seam, the full potential of which should be "harvested". Ahead of 2030, the North Sea holds potential to install 35GW of wind at sea, government representation tells the press, equating to 15-fold growth relative to current offshore wind capacity in Danish waters.
Government also wants the nation to a be a net exporter of green energy from 2030, supplying electricity to the rest of Europe.
According to figures from lobby Green Power Denmark, the number of domestic wind turbines has more or less plateaued during the last ten years. On the other hand, per-unit generation has increased.
The Social Liberal Party, a parliamentary supporter of the Social Democratic government, calls the proposal a "fine catalog of visions."
"However, there's a long way yet to concrete proposals. The big unanswered question after the press conference remains: How, specifically, does the government imagine we can manage to build so much wind and solar in these eight years?"
"The government still lacks tangible tools allowing municipalities and the state to jointly designate sites for the new energy," writes Martin Lidegaard, deputy leader of the Social Liberal Party, in a comment.
Report projects minimal climate effect of North Sea energy island
Vattenfall saw potential for doubling capacity at Thor site