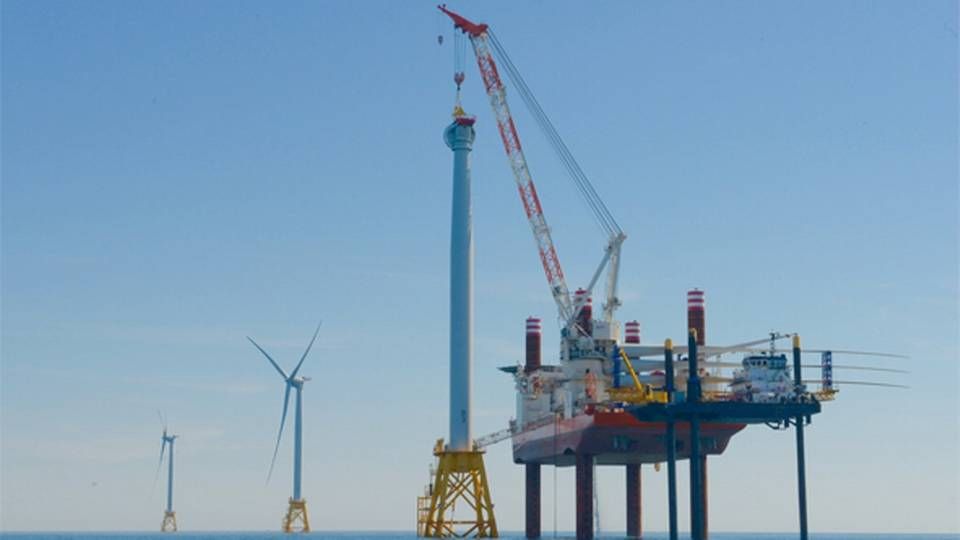 As any real estate agent knows, it costs more per square meter to buy in New York than in North Carolina – even when the former is in a shabby state.
Avangrid Renewables spent USD 9 million to win the tender for offshore wind farm Kitty Hawk in North Carolina Thursday afternoon. It is only one fifth of the USD 42.5 million price which emerged from a wind auction in New York just before Christmas. Factoring in the 495 km2 area up for auction Thursday was half as large, the price was seven and a half times lower per m2.
Nevertheless, US secretary Ryan Zinke is satisfied with the tender outcome.
Although the auction in North Carolina did not net the price found in New York, it was by no means low. The seven previous tenders for US offshore wind only totaled approximately USD 16.5 million. For example, the 759 m2 area in Massachusetts, where Dong Energy will construct 1 GW of offshore wind, went for less than USD 300, 000-
The Danish energy company failed to bid in advance for the area in North Carolina. The tender was originally a battle between nine companies, but as the anonymous auction began, suddenly there were just four bidders. It is not the first time that pre-qualified bidders failed to turn up to the final auction - in Massachusetts, just 2 of the 12 invited players ultimately placed a bid.
Just like in New York, the tender process came down to a duel between Statoil and Spanish energy company Iberdrola's US subsidiary, Avangrid. The German developer Wpd and relatively unknown company Wind Future also entered bids. After 11 rounds, the first players were knocked out, and a third followed three bids later, until the Spanish player emerged the winner after a total of 17 rounds. Friday morning it was not clear who had pulled out and when.
However it is clear that Iberdrola has gotten its foot in the door into the US offshore wind market. The Spanish firm has to work relatively far from the coast, whoever, as the area lies 44.5 km from the nearest coast. American authorities predict that there is huge potential in Kitty Hawk - the estimate lies at 1.486 MW.
English Edit: Lena Rutkowski
Vestas bags its biggest US order in almost two years
US turbine owners to be in charge of own maintenance
Minister: North Sea could become Silicon Valley for offshore wind turbines