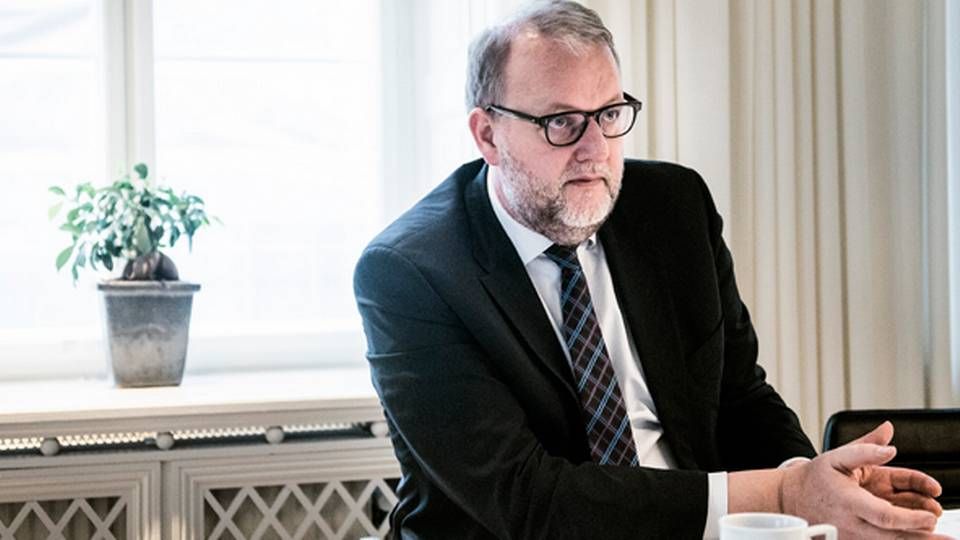 A robot that repairs wind turbine blades out at sea and a climate-friendly method to produce the otherwise harmful chemical ammonia.
These are among the 46 projects to receive grants from the Danish Energy Agency's Energy Technology Development and Demonstration Program (EUDP). The program has granted DKK 234 million (EUR 31.34 million) to initiatives to advance sustainable solutions.
And according to Danish Minister of Energy, Utilities and Climate, Lars Christian Lilleholt (Liberal Party), the money is well spent.
"It contributes to knowledge about the green projects of the future, and it especially contributes to increasing export of energy technology solutions."
"For each unit of allocated state subsidy, we increase export two fold," says Lilleholt.
Several recipients are international companies, for instance, wind turbine manufacturer Siemens Gamesa and Danish catalyst producer Haldor Topsøe.
Although some of these are companies with major revenues, Lilleholt considers the EUDP funding necessary for advancing sustainable energy.
"With these grants, we are getting solutions that would otherwise be neglected. I am completely convinced that it is money well spent."
"We need to research and develop new solutions that can contribute to tackling the major issue of climate change the world is facing."
"If we are to be a front runner, it is important to always focus on the newest technologies, and these grants contribute to that end," says the minister.
The companies and/or organizations behind the 46 projects are contributing their own portion of DKK 147 million (EUR 19.69 million).
EUDP has allocated DKK 430 million for funding next year.
The Danish government aims to spend DKK 1 billion on energy research in 2024, a large sum of which will be administrated by the EUDP program.
The subsidiaries are granted to projects in areas like wind power, solar energy and energy efficiency.
English Edit: Ida Løjmand
Danish Energy files complaint with Swedish authorities against Kraftnät
Two sites compete for new Danish offshore wind farm
Denmark has narrow lead in sustainable energy development