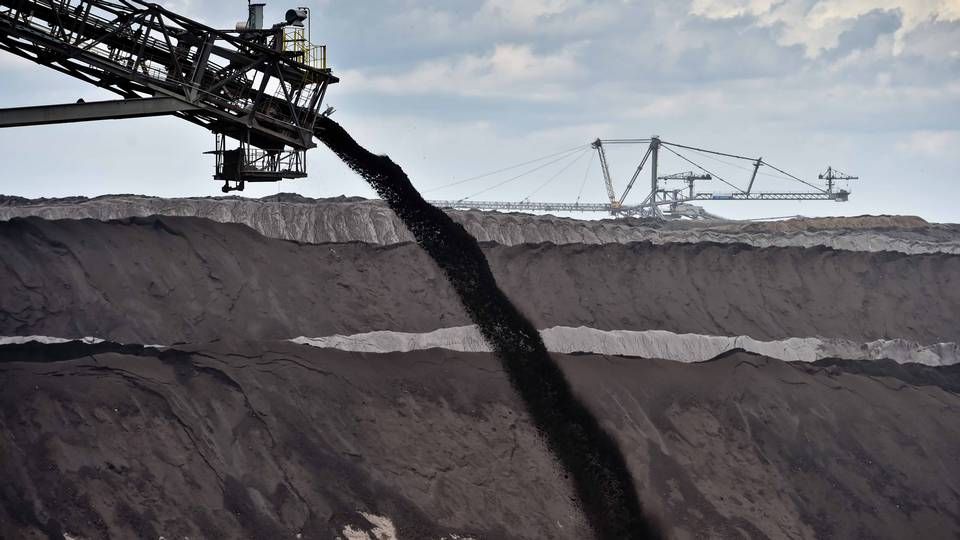 The green-energy industry is starting to feel the impact of an efficiency drive sweeping Asia, where governments from China to Japan are scaling back subsidies to constrain a boom in installations.
Investment in clean-power technologies in Asia slumped 41 percent to USD 70.1 billion in the first nine months of the year, according to Bloomberg New Energy Finance, which hosts a conference on the issue in Shanghai starting Tuesday. It's the first decline in the modern history of an industry that's barely a decade old. The ability of those plants to produce electricity is on track to surge 13 percent, the research group said.
The findings underscore the concern of authorities about their ability to integrate a burgeoning number of wind and solar farms, which have strained the capacity of electricity grids. Officials are getting smarter about how they stimulate the industry, threatening to slow growth in what has been some of the biggest markets for manufacturers from Trina Solar Ltd. to Xinjiang Goldwind Science & Technology Co.
A drop in investment "doesn't mean that the industry is declining," said Justin Wu, head of Asia and Pacific for BNEF in Hong Kong. "It is self-correcting. Renewables have to be built efficiently and used more efficiently. Solar is becoming cheaper, and there is more efficient build."
In China, the world's biggest market for the technology, subsidies were recalibrated at the end of last year because electricity demand stagnated and grid authorities struggled to keep up with the number of new wind and solar farms seeking connections. Those factors reduced the need for new renewable energy capacity, giving the government the upper hand in negotiations over the price it will allow for power purchase agreements.
Japan had a similar experience. The second-biggest market for solar in recent years has cut support for renewables to give utilities more time to integrate the variable flows of electricity from photovoltaics -- and to take advantage of lower costs. The result was that worldwide, clean energy investment fell to its lowest in three years in the third quarter, according to BNEF data.
Those trends help explain why clean energy shares have under-performed the broader stock market so far this year even as companies reported record sales. The WilderHill New Energy Global Innovation Index has fallen 5.7 percent this year while the MSCI World Index has advanced 2.7 percent.
Project returns have fallen so low that "companies are seeking a footprint in emerging markets," said Wang Haisheng, executive general manager of the equity division at Ping An Securities Co.
Even with less investment, total installations of clean-power plants measured by their capacity are on track to surge this year by as much as 20 percent in developing Asia, according to BNEF data. That's partly because of a plunge the cost of photovoltaic panels and wind turbines means developers can build more capacity for the same money.
Cheaper project costs is allowing the developers to work in more countries, especially Pakistan, the Philippines and Vietnam. All told, clean-energy capacity may rise by 24 gigawatts in Asia's developing economies this year, more than all of what's installed in Spain, according to BNEF.
"The rest of Asia is the next big market, and its potential is huge," said Zhai Yongping, technical adviser at the Asian Development Bank's energy sector group. Electricity demand in developing Asia "will certainly rise because of the huge population."
Energy demand is blossoming in Southeast Asia, with electricity consumption growth forecast to average 3.6 percent a year through 2040, according to BNEF.
The deal on climate change agreed to by more than 190 nations in Paris last year is putting pressure on governments everywhere to tilt policy away from fossil fuels. China pledged to peak its carbon emissions by 2030, spurring governments across the region to set goals for cleaning up emissions from the power industry.
Indonesia plans to tender 30 geothermal concessions through 2018, Yunus Saefulhak, the geothermal director at Indonesia's Energy and Mineral Resources Ministry, said in August. It wants to boost geothermal capacity 11 percent this year to 1.65 gigawatts. South Korea in July outlined a 42 trillion-won (USD 38 billion) plan for clean energy by 2020. It would add 30 percent to wind and solar capacity this year, the fastest growth since 2005, according to BNEF. Taiwan approved a plan on Oct. 20 that will spur competition in the power business, encouraging renewables and bringing nuclear reactors to a halt in less than a decade. Its president wants 20 percent of Taiwan's power to come from renewable energy by 2025, up from about 4 percent now. Pakistan is seeking USD 1 billion for clean-energy projects and expects China to provide half after the two agreed to joint infrastructure development, Syed Aqeel Hussain Jafri, director of policy at Pakistan's Alternative Energy Development Board, said in January. Pakistan's biggest solar farm, named ZTE Quaid-E-Azam, reached financial close in the second quarter, backed by China Metallurgical Group Corp. and Zonergy Co.
"Pakistan has a good relation with China so geopolitical risk is low," making Chinese companies optimistic about project development there, said Xue Jiancong, director of public relations at project developer China Merchants New Energy Group Ltd.
Manufacturers are shifting their footprint to satisfy demand from emerging markets. JA Solar Holdings Co., a Chinese solar panel maker, is working to double capacity by expanding a cell factory in Malaysia and considering a second plant in Southeast Asia in Vietnam.
"Costs in Southeast Asian countries are low, while those in China are getting higher," JA Solar President Xie Jian said.
Even so, the amount of money gushing into the industry is falling after growing at double-digit rates in each of the past 11 years, according to BNEF. Outside China and Japan, investment in developing Asia fell about 11 percent to $12.5 billion in the first nine months of this year, marking both the lowest reading and the biggest drop since 2013.
The slowing investment "underscores the upcoming winter that manufacturers could face," said Wang of Ping An. "The industry needs to further reduce the cost of clean energy."
US water experts relocate headquarters to Denmark
Norwegian solar power producer breaks record despite delays
Statkraft makes major impairments on wind and water