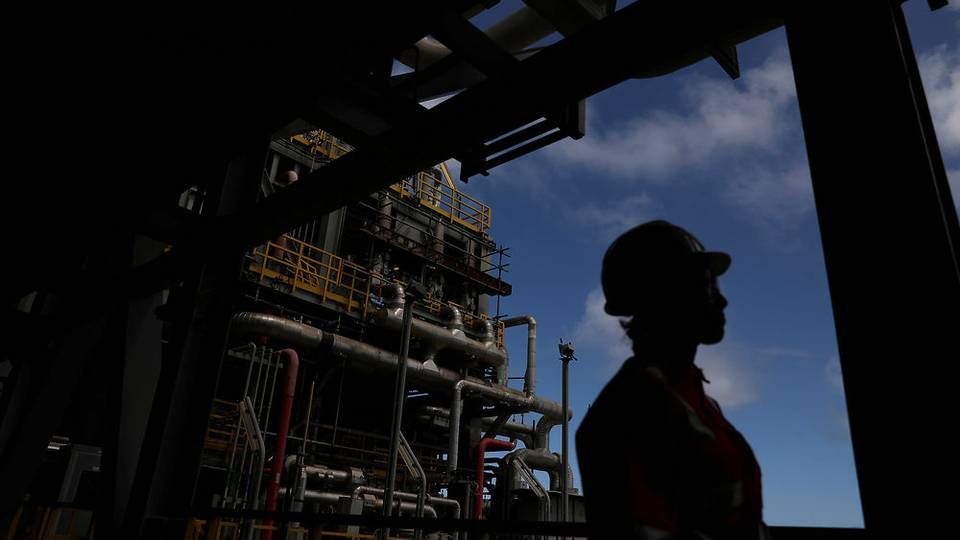 LONDON
There is fierce competition in the rig sector, where there are plenty of tenders and low prices to choose from for the big oil companies, Total's president for exploration and production, Arnaud Breuillac, tells ShippingWatch.
After several years in the doldrums, several suppliers are now seeing a potential for a significantly better market.
The reality we see from all of the tenders is that the cost of drilling is still very low, which is good to launch new projects"
Monday, Maersk Drilling said in connection with the company's Capital Market's Day that the market for jack-up rigs in particular is improving after some meager prices following the oil price decline at the end of 2014. CEO Jørn Madsen said that the oil companies are once again prepared to invest in exploration drilling.
The last four years of price strain on the market for rigs and drilling vessels means, however, that current rates are still in the positive end for Total, says Breuillac.
"We are doing a lot of tenders just now for all of our projects coming up, and today we see that there is plenty of offers. Whether that is for the jack-up market, on the drill ships or deep water we see that still today there is still a lot of rigs that are stacked. And so it is still a very favorable market to launch new projects, because there is a lot of competition," Breuillac tells ShippingWatch, adding:
"The reality we see is that the cost of drilling is still very low, which is good to launch new projects. And this industry needs to launch new projects, so Total of course will be a significant contributor in this respect."
Total, which last year acquired Maersk Oil, has begun new drillings in areas including Nigeria and South Africa.
Seadrill sees better profits in contracts
Most recently, rig company Seadrill's interim report also indicated that there is a long way yet to sustainable industry improvement.
In the fourth quarter alone, the John Fredriksen-controlled company booked a USD 360 million deficit, which was a clear deterioration relative to the quarter prior. In particular, high operating costs played into the deficit.
The market for offshore drilling, however, will continue to show signs of improvement with increased demand activity and improved contracts, says Seadrill.
"We expect, that more activity in 2019 will lead to a closer balance between demand and supply and better prices in 2020, as the recovery continues," wrote Seadrill.
Maersk Drilling CEO: Some will lose the battle
On April 4, Maersk Drilling will be listed on the Nasdaq Copenhagen exchange as part of the Maersk Group's exit from energy activities.
The tough competition in the sector means, however, that some players will lose the battle in the drilling market, predicts the company. Because if a drilling company does not reduce its costs enough for the large oil companies, then it does not win contracts, Maersk Drilling CCO Morten Kelstrup told Finans.
"Some will lose. I am betting my money that it will be those who take longer, [to cut costs, -ed.] not those who take less time," he said to Finans.
Total has contracts for two jack-up rigs at Maersk Drilling, which were both signed in 2016 when Maersk still had an oil business.
Maersk Highlander is employed in the UK North Sea until September 2021 with daily rates of USD 225,000. The contract includes two 1-year options.
Maersk Guardian is employed in the North Sea on a contract that will expire in October 2021 at USD 77,800 daily. The rig's contract also includes two options for 1-year extensions.
English Edit: Lena Rutkowski
Norway's sovereign wealth fund bled billions in 2018