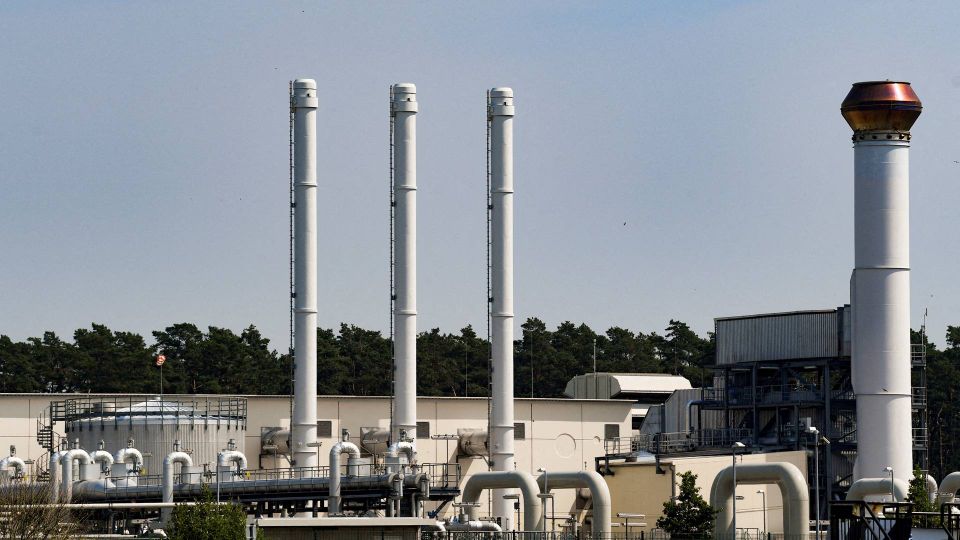 Despite a considerable drop in gas deliveries from Russia, inventories in Germany are just over 75% filled.
Provisional figures provided by European gas operators Saturday reveal that stockpiles were 75.4% full, approx. two weeks earlier than expected.
This is due to low consumption of gas this summer as well as high import from "northwestern Europe," writes German news agency dpa.
After Russia, Norway is the largest supplier of natural gas to the European Union, writes Norwegian news agency NTB.
The German federal government has a goal of nearly filling gas inventories before winter sets in and the heating season begins in earnest, in order to prepare for a potential full halt of Russian gas.
Following Russia's invasion of Ukraine, the West has introduced Sanctions against the former nation, which has responded by dialing down on gas deliveries.
Oct. 1, stockpiles must be filled at least 85%, and Nov. 1, they must be filled at least 95%.
95% would make up around the same amount of gas that Germany consumed in January and February this year, writes dpa.
Germany and the other EU countries agreed in late July to lower their gas consumption by 15% in the period Aug. 1 to the end of March next year.
This deal was made after Russian gas company Gazprom announced that it would reduce deliveries via pipeline Nord Stream 1 to 20% transmission capacity.
Germany is a major consumer of gas for industry and for residential use. 55% of its supply normally come from Russia.
Like a range of other European nations, Germany seeks to reduce its dependence on Russian gas and pursue other energy sources.
RWE boosts spending on wind, solar as gas crisis deepens
Media: Russia blocks Western utilities' asset sales
German oil refinery reports stockpiling of heating oil and diesel