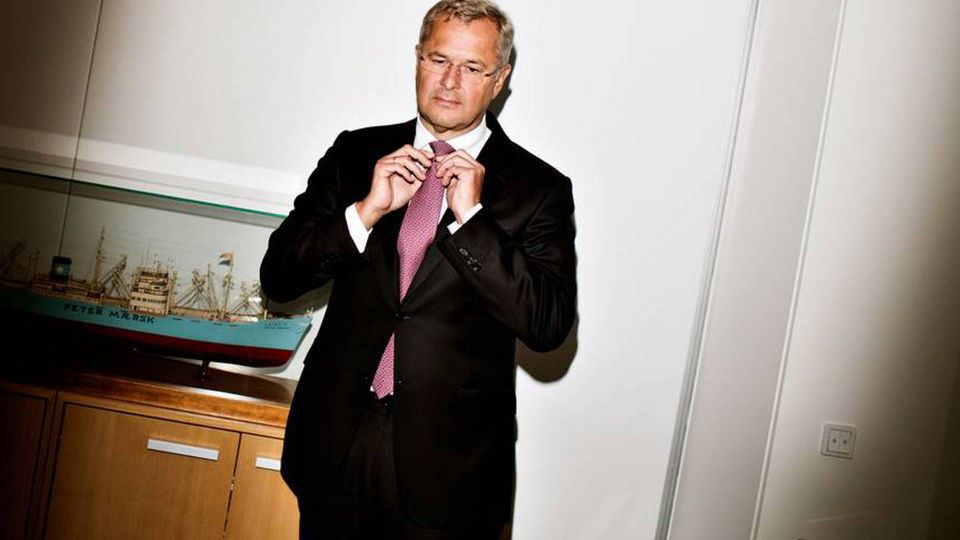 It was important to find a buyer for Maersk Oil which would maintain the company's strong position in the North Sea, says Maersk Group CEO Søren Skou, on the day where Maersk Group announced the divestment of its oil division to French Total. The transaction amounts to a total USD 7.45 billion.
"In determining the best future ownership structure for Maersk Oil, it has been imperative for us that the capabilities and assets created in Maersk Oil continue to be developed, and that long-term investments are upheld, especially in the Danish part of the North Sea," he says in a
statement
.
The sale of the oil company is part of Maersk Group's strategy to focus on transport and logistics with carrier Maersk Line at the forefront. This strategy was launched last year and involves spinning off the energy companies. Maersk has now taken a big step in this process.
"The valuation of Maersk Oil and Total's commitment is a testament to the quality and standing of Maersk Oil. In addition, the agreement will strengthen the financial flexibility of A.P. Moller – Maersk and free up resources to focus our future growth on container shipping, ports and logistics," says Skou.
Denmark to be the anchor
The sale of Maersk Oil to Total is still contingent on various approvals but is expected to be finalized in the first quarter 2018.
After this, Denmark will be the hub for the French oil major's business in the North Sea.
"I welcome Maersk Oil to the Total family. Building on Maersk Oil's high safety standards, strong technological leadership, operational excellence and strong Danish heritage, we will intensify and accelerate the push to optimise and extend the Danish oil and gas production," says Chairman and CEO Patrick Pouyanné.
"The addition of Maersk Oil's strong capabilities and high quality assets to our business will create a leading international operator in the North West European offshore region, making Denmark a regional anchor point for Total's North Sea business," says the CEO, who according to Bloomberg will travel to Denmark next week to meet with Danish authorities.
Ane Uggla: Difficult, but right
Maersk has been active in the Danish part of the North Sea for more than 50 years.
With the sale, the Danish group now appears to be closing an important chapter in its history, says Ane Mærsk Mc-Kinney Uggla, daughter of Mærsk McKinney-Møller, and chair of A.P. Møller Holding.
"In my heart and mind, this is a very difficult, but right decision. Maersk Oil has for almost half a century been at the forefront of the Danish oil development, been vital to A.P. Moller - Maersk and to this very day plays a decisive role in the Danish and international oil and gas industry. This gives us pride," she says in a statement, where she also thanks all of the company's staff for their "vast achievements and relentless dedication to A.P. Moller - Maersk".
English Edit: Gretchen Deverell Pedersen
Maersk sells oil division to Total
Maersk Oil CEO thinks costs can be cut further
Maersk's energy division suffers setback in Q2