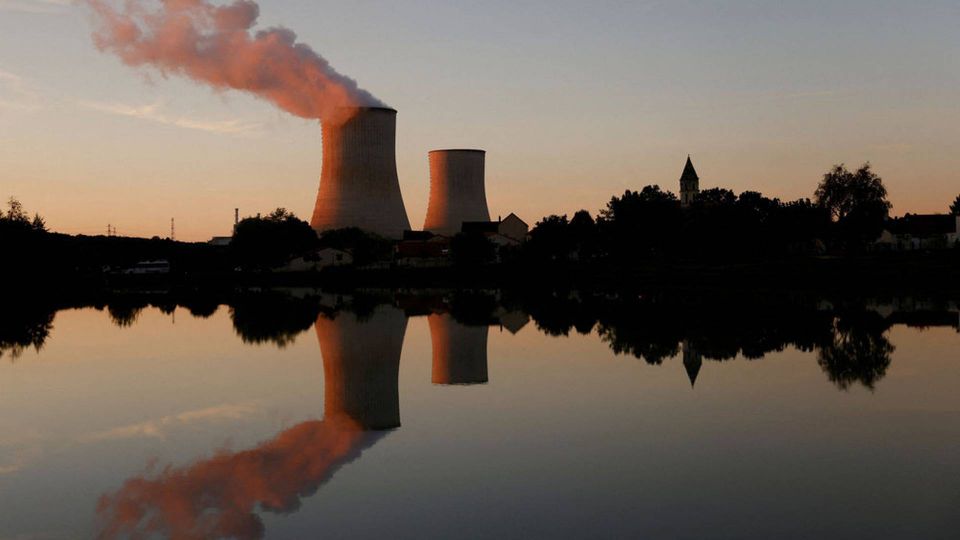 The EU Commission has come under fire for suggesting that natural gas and atomic power should be classified as green with the union's taxonomy for sustainable investment.
The proposal would add natural gas projects, subject to maximum limits for CO2 emissions, and new nuclear power plants to the list of sustainable investments.
Categorizing nuclear as green would require plans for responsible handling of radioactive waste, according to the proposal, also seen by news agencies Reuters, AFP and dpa.
The EU Commission is expected to present its draft updating energy asset categorization later in January.
However, even before it's out, the suggestion has come under heavy criticism from Germany's new government.
German Vice Chancellor and Federal Minister for Economic Affairs and Climate Action Robert Habeck says Germany cannot support the proposal in its current state.
Habeck tells dpa that the EU stamping nuclear power as green is especially problematic, saying that doing so would dilute the sustainability label, adding that it smacks of greenwashing, reports the news agency.
Natural gas emits half of much CO2 as coal, but extraction of the former emits potent greenhouse gas methane.
EU member states face broad disagreement about which energy sources should count as green, with some countries looking to natural gas as a transition fuel.
This discussion has been running for years. Nuclear power falls outside EU jurisdiction, which is subject to a firm principal that member states make their own decisions about energy sources – which is one of the factors making the aspect of investment so central.
Countries including Germany, Austria and Luxembourg oppose atomic power.
Other EU states such as the Czech Republic, Finland and France generate most of their electricity from nuclear plants. These nations see nuclear power as indispensable for reducing greenhouse gas emissions and for achieving climate objectives.
Member states and specialists will now closely assess the Commission's proposal before the document is presented later this month.
The proposal can be blocked by either majority of EU states or a majority in the EU Parliament.
Nuclear developer wants to help avoid new energy crises
Danish state pension fund to categorize companies based on new climate goals