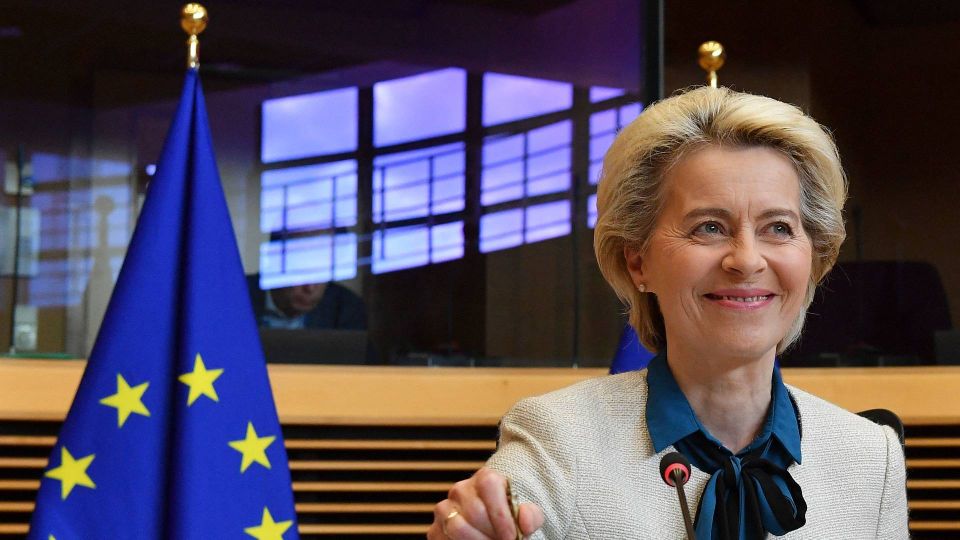 The green transition must happen at a far quicker pace. Consumers need to dial down their energy consumptions. And EU nations must buy gas and oil from other countries than Russia.
These were the main points of the large-scale Repower EU plan, which the European Commission will present Wednesday. So says President of the EU Commission Ursula von der Leyen at a press conference held Wednesday in Brussels.
"Putin's war is disrupting the global energy market. It shows how dependent we are on imported fossil fuels. And how vulnerable we are to relying on Russia for importing our fossil fuels."
"That is why we must be free of Russian energy as quickly as possible, and I'm certain that we can," says von der Leyen.
She highlight the facts that the EU imported 40% of its gas from Russia last year. In April of this year, imports of Russian gas had decreased to 27% to EU nations.
"Things are moving in the right direction, but we must accelerate the development," says von der Leyen.
According to the European Commission, EU nations have paid EUR 100bn annually for Russian energy.
A huge transition awaits for EU nations if they are to succeed in getting rid of oil and gas ex-Russia altogether.
The Repower EU proposal is meant as a roadmap to how the EU can free itself of Russian fossil fuels. This can happen by pursuing three tracks.
First, by putting a damper on demand for fossil energy.
"It sounds simple, but it is very effective," says von der Leyen.
On the supply side, the European Commission is setting the stage for purchases of energy from other "reliable" suppliers than Russia.
According to von der Leyen, however, the most important part of the proposal is the third track: a faster transition to green energy.
"We need to carry out investment in renewable energy on a massive scale. Luckily, we have already set a target to become climate neutral, and today we are raising our ambition to become independent from Russian fossil fuels as quickly as possible," says von der Leyen.
Several MEPs welcome the proposal, including MEP and chief negotiator of the EU's new law on energy efficiency Niels Fuglsang of S&D, who praises both the energy-saving objective and the raised renewables target.
"We're having huge problems getting wind turbines set up in the EU and Denmark, because it can take years to get permits for new projects, which often meet a lot of opposition. We need to turbo-charging things," says Fuglsang.
(Quotes translated from Danish)
Leak: EU attacks long-winded approval processes in light of Russia
EU nations continue wrangle over new sanctions
Historic push: European quartet to ramp up offshore wind capacity in North Sea tenfold