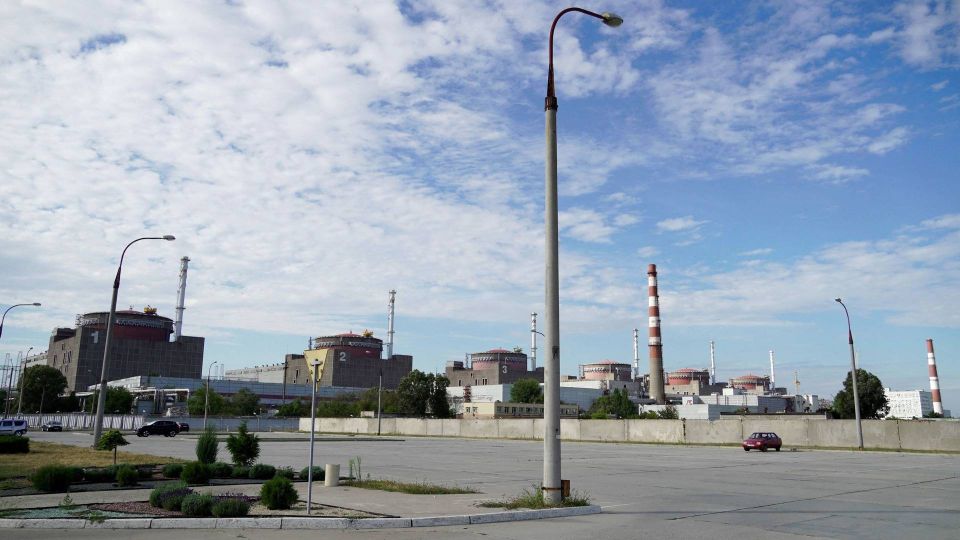 Ukrainian nuclear power plant Zaporizhzhia has been reconnected to the grid, reports the UN International Atomic Energy Agency on Twitter Saturday.
Earlier this month, the six reactors were brought offline as a safety precaution, but the facility still needs power for the cooling systems in order to avoid a meltdown.
One of the four main power lines supplying Zaporizhzhia with power has been repaired, the IAEA notes.
All four power lines that link the nuclear power plant to a nearby coal-fired power plant were damaged over the course of the war.
Ukraine and Russia have leveled accusations at one another for attacking the nuclear power plant, the biggest in Europe.
It was taken over by Russian forces in March and remains under Russian control, although Ukrainian staff still oversee the day-to-day operations.
In recent months, the plant has receiving much attention, with Ukrainian President Volodymyr Zelensky warning that the situation could deteriorate and result in a nuclear disaster.
The Ukrainian government has urged people living in occupied territories near the plant to evacuate from the area for the sake of their own safety.
14 IAEA inspectors paid a visit to the plant earlier this month in order to assess the physical damage to Zaporizhzhia and investigate the security systems in place.
Now the IAEA has established a permanent presence at the facility. Two inspectors remain there to keep track of the development and quickly reporting back in case of any issues.
Nuclear watchdog sees interest in secure zone around Zaporizhzhia
Last reactor at Ukrainian nuclear power plant decoupled from grid
Ukrainian nuclear operator accuses Russian forces of kidnapping staff, torture, killings