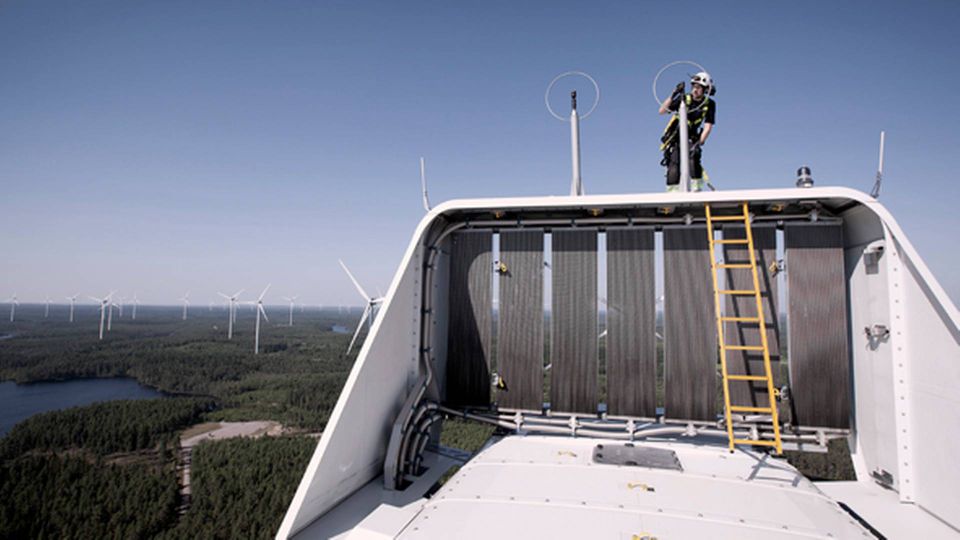 Vestas is in a slightly stronger position entering 2018 than many had expected, according to several analysts after Vestas upgraded expectations this Monday for cash flows in 2017, due to a wind turbine order bonanza at the end of December.
Vestas now expects free cash flows in the range of EUR 1,150 million to EUR 1,250 million for 2017, relative to the previous expectation of EUR 450 million to 900 million.
"The upgrade does not disclose what Vestas will earn on these turbines but it does indicate that Vestas landed more orders than the company had budgeted for. This is good news for Vestas in 2018, which will be a challenging year as prices are squeezed across the wind turbine industry," says Jacob Pedersen, share analyst with Sydbank.
In the final days of 2017, Vestas announced a total order intake of 10,691 MW for the year and thus beat its record from 2016. Vestas explains that the upgrade of cash flow expectations " is primarily driven by a strong order intake".
The order intake in 2017 was around 1,000 MW more than expected by Alm. Brand, which had therefore expected an upgrade of free cash flows.
"It was expected that an upgrade would follow the many orders from before the new year, but the upgrade was bigger than anticipated, and that indicates that Vestas performed well in the last part of 2017, and that we can expect nice results for the fourth quarter," says Michael Friis Jørgensen, share analyst with Alm. Brand.
However, he does not think that the upgrade this Monday says too much about how 2018 will play out, as the upgrade mainly concerns 2017.
"It's retrospective, but it means that Vestas is starting the year off better with an improved foundation via a strong balance," says Friis Jørgensen, though he adds:
"The upgrade increases the likelihood that more money till go to shareholders via a large share buy-back program."
The Vestas share rose Monday afternoon 3.8 percent to DKK 442.5 (EUR 59.4). The Danish wind turbine manufacturer will present its annual report on Feb. 7.
English Edit: Gretchen Deverell Pedersen
Record order intake triggers major upgrade at Vestas
30,000 spare parts in stock: Vestas wants to be number 1 – also in service