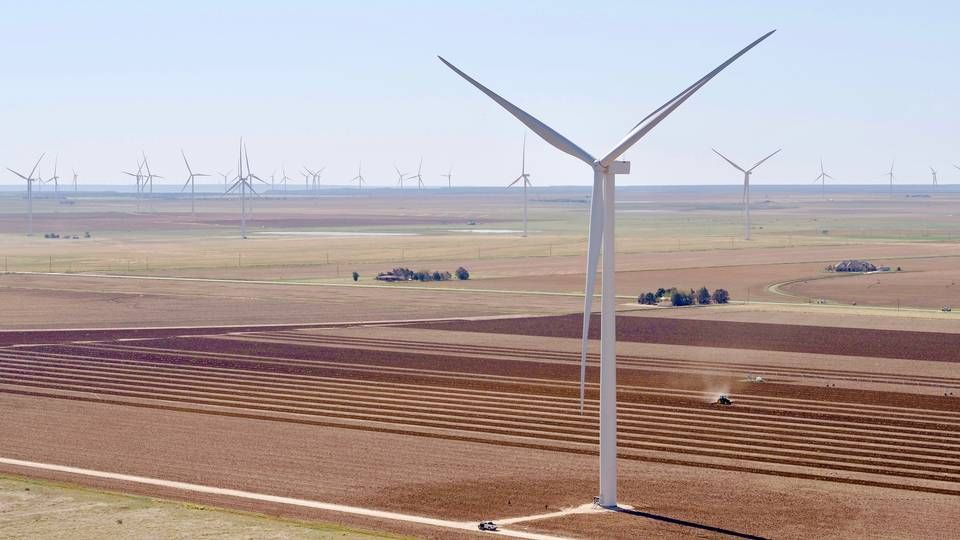 When everyone wins, it's hard to speak of losers. The main conclusion for the world's year in wind power for 2020, as reported by Bloomberg New Energy Finance (BNEF), is that all wind turbine manufacturers of note behind the global capacity expansion of 96.3 GW came out on top.
However, some enjoyed more advancement than others.
The most noteworthy partial conclusion, though, is probably that Vestas was dethroned. Even though the Danish OEM, according to BNEF's data, went forward by installing 12.161 GW, or more than a quarter of the global total, the company didn't grow by as much as GE or Goldwind. The US-based manufacturer set up almost twice as many units relative to the year prior, while Goldwind jumped forward by two thirds.
Less remarkable, of course, are those that didn't make the top-10 list. Whereas half the list just three years back consisted of European wind turbine manufacturers – counting three of the five largest, of which only Vestas and Siemens Gamesa remain now that both Nordex and Enercon fall outside the category. Meanwhile, now-defunct Senvion didn't make the grade for obvious reasons.
"Siemens Gamesa, Vestas, Nordex and Enercon all recorded year-on-year growth in their onshore wind installations, up to 74 percent for Nordex. Growth in global onshore wind installations however outpaced new build by European turbine makers. Together, their global onshore wind market share shrinks from 35 percent in 2019 to 26 percent last year," writes BNEF Analyst Isabelle Edwards, the report's chief author.
The obvious explanation for this development can be found in rivaling groups' domestic markets – or perhaps rather that, after most European markets have switched to tender-based models, generous aid schemes in the US and China faced expiry last year.
Seven Chinese OEMs in top 10
GE's primary market has historically been the US, where the expected batch of projects that could qualify for 100-percent production tax credit (PTC) support resulted in the US market reaching an unprecedented volume of 16.5 GW, up 77 percent from the preceding year. That despite the fact US policymakers threw a lifeline due to Covid-19 and gave developers yet another year's safe harbor to complete projects with grid connections at a full PTC discount.
Beijing didn't show quite as much understanding, but rather maintained the expiry date of the feed-in tariff ordinance, which resulted in the installation of 57.8 GW, or more than rest of world's newly added onshore capacity combined.
A build-out of such scale can understandably be slightly difficult to fathom without resorting to comparisons. Although it equates to roughly 1.8 watts per second, or enough to power a fleet of 50 flux capacitor-equipped, time-travelling Deloreans. Or, this was also plenty to ensure, beyond Goldwind's global second place, room for six other Chinese turbine makers on the global top-10 list. In 2017, there were only three.
China's wind market is predominantly a market for local players – and vice versa. Chinese producers accounted for 98 percent of the nation's expansion, while only the two biggest, Goldwind and Envision, installed smaller volumes in the rest of the world.
GE reigns supreme in Spain
Nonetheless, even small parcels count for a lot in an enormous market. According to BNEF's data, China was the year's largest besides the US for both Vestas and GE. On the other hand, one of the reasons that Nordex and Enercon slid off the list was the absence from the world's chief wind market.
Another factor behind the German OEM's detour is, naturally, the continuously stagnant domestic market. Moreover, competition has also become tighter after moving out into the regional European market, which saw 12.6 GW of onshore wind capacity erected last year.
GE's top ranking for last year wasn't solely achieved by dominating its home market along with a smaller excursion to China. In Europe, GE was only surpassed by Vestas and Siemens Gamesa with an 18-percent market share in the EMEA region. In 2019, the figure was 11 percent.
That is not least due to the group's lead in Europe's second-largest wind market, Spain, where GE and develop partner Forestalia secured 1.2 GW in allocations from the country's first public tender in 2017. According to BNEF, the US OEM commissioned 918 MW solely in Spain. Sector interest group AEE reports that 1.7 GW were added in total, which would give a 53-percent market share to GE.
Top five hold steady size
Even so, it's wise to be cautious about extrapolating tendencies. This applies in part for the prevailing sector discourse throughout recent years concerning the largest wind turbine manufacturers' imminent global market takeover.
Of course the big OEMs take up space, but with roughly 56 percent of the global total last year, the big five actually don't occupy room than they have in the last handful of years.
Similarly, projecting the retreat of Europe's turbine makers should also be an exercise in caution. This applies to the long term, when offshore wind – where Siemens Gamesa could once again claim market supremacy in 2020 – will take up more space in the full account. But it's equally true for the short term, when the capacity expansion of both the US an China are restored to more normal levels in the wake of last year's extraordinary installed volumes.
This could also mean that 2020's most noteworthy conclusion, of Vestas being dethroned after four years, might turn into something different this year.
"GE and Goldwind claimed the top two spots in this year's ranking by concentrating on the largest markets. This strategy may not be as fruitful in 2021 as subsidies lapse in those areas," Edwards writes and continues:
"Vestas takes on less market risk, with turbines commissioned in 34 countries last year."
English Edit: Daniel Frank Christensen
Costs of hydrogen production set to drop by 80 percent