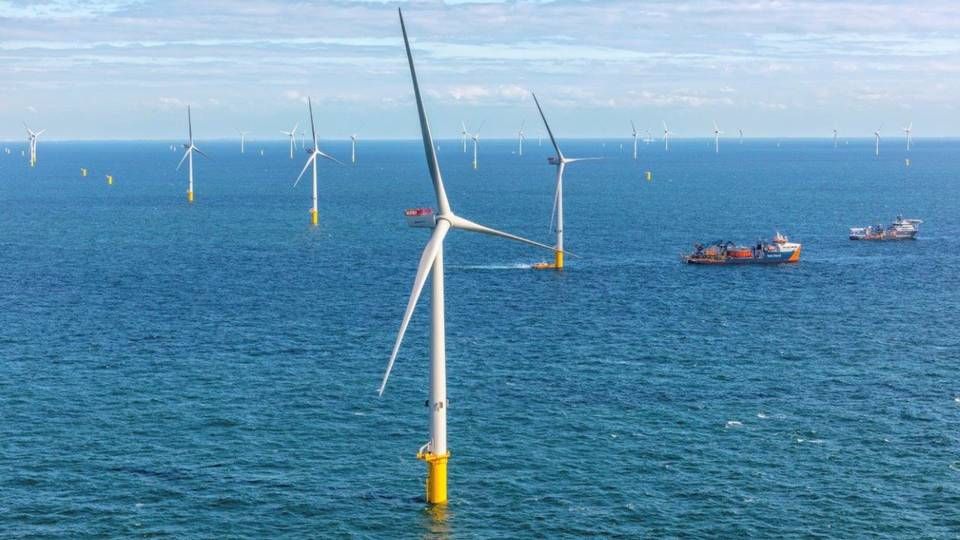 EUR 1.375bn are headed into Ørsted's account now that the Danish power company has entered a sales agreement with Norges Bank Investment Management, NBIM.
The deal entails Ørsted getting a partner for offshore wind farm Borssele 1&2 in the Netherlands, commissioned in the fourth quarter of 2020.
Here, NBIM is taking over half interest in the Dutch facility.
"As one of the world's largest institutional investors, Norges Bank Investment Management is making a difference by making sustainable investments. We're delighted to welcome NBIM as partner on Borssele 1 & 2, which is a landmark project for the Netherlands' transition to renewable energy, and we're pleased to support NBIM in their strategy to invest in renewable energy infrastructure assets," writes Martin Neubert, chief commercial officer and deputy group CEO of Ørsted.
According to a press release, the deal worth EUR 1.375bn is expected to close at some point this summer.
At the same time, the agreement will also mean that Ørsted will "continue to provide long-term operations and maintenance (O&M) services from its O&M base at the Port of Vlissingen in the Netherlands. Furthermore, Ørsted will provide NBIM with balancing services and a long-term route to market for the renewable electricity generated by Borssele 1 & 2".
Ørsted continues to inform that the sale will not influence its announced guidance for fiscal 2021, neither in regard to operating earnings nor investment expenditure.
Here, the utility expects to achieve an EBITDA level – excluding new partnerships – of DKK 15-16bn (EUR 2.02-2.15bn).
"In addition to the above, the EBITDA effect in 2021 from the Borssele 1 & 2 partnership, is expected to amount to around DKK 5bn," Ørsted writes.
DKK 27.2m per MW
The Norwegian fund also has plenty of money to now enter offshore wind. Pending the speed of our readers, the oil fund will have accumulated more than DKK 10bn (EUR 1.34bn) in the time it takes to read through this article.
The purchase sum is, however, also significantly under level compared to Ørsted's prior farm-down sales of offshore facilities. Accounted as price per MW, the figure comes to DKK 27.2m, which is far less than the power company fetched from previous sales. The farm-down sale of Hornsea 1 in 2018 was particularly lucrative in having added DKK 37.15bn into Ørsted's coffers.
A portion of this can be attributed to the British projects being significantly larger, as the developer is directly responsible for financing transmission assets that can be sold further at a later time. However, the real big reason behind the declining price levels is probably an increasing number of expiring subsidy schemes. Whereas, for instance, Hornsea 1 received GBP 140 per MWh in nominal 2012 prices, Borssele 1&2 won the tender bid with a more modest offer worth less than half as much per MWh.
First investment
This marks the oil fund's first investment in unlisted renewable energy infrastructure. The sovereign wealth fund has otherwise mainly underwritten oil and gas operations in the North Sea.
"We are very pleased to partner on Borssele 1&2 with Ørsted, the market leader in offshore wind. We are excited to have made our first unlisted investment in renewable energy infrastructure, and we look forward to working alongside Ørsted on delivering green energy to Dutch households," says Norges Bank Investment Management Chief Real Assets Officer Mie Holstad.
Before the deal can finally close, relevant authorities must first issue approval.
English Edit: Daniel Frank Christensen
Norwegian oil fund tied to military regime in Myanmar