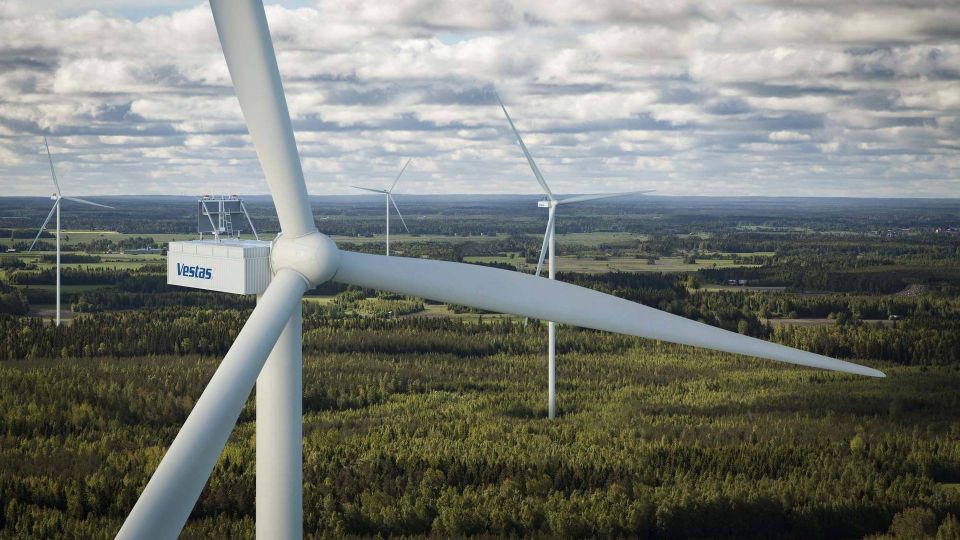 The turbine producer is launching a new turbine model for its Enventus platform in connection with this week's Wind Europe conference in Bilbao, Spain,.
The new turbine is a V172-7.2MW, the launch of which coincides with the upgrade of the existing V162 turbine used for the Enventus platform from 6.8MW to 7.2MW.
"Enabling maturity and scalable growth are central to our technological ambitions at Vestas. The introduction of the V172-7.2 MW will pave the way for wind energy to build scale by introducing more ease and efficiency into how we design and produce high-quality sustainable energy solutions," says Vestas Chief Technology Officer Anders Nielsen.
The V172-7.2 MW model will be based on Vestas' modularized nacelle architecture, which divides nacelle structure into compartments designed to correspond to general industry standards for road, rail and ocean transport in order to ensure better logistics and flexibility.
"The V172-7.2 MW demonstrates how our modular product development can enable customizable solutions, suited to any environment. It's also a signal for how we can support our customers as a long-term partner through the imminent energy transformation, able to meet their needs today, as well as in the future," adds Nielsen.
The new turbine variant will also come with different power ratings, including 6.8MW and 6.5MW apart from the 7.2MW standard.
Vestas CEO joins Saxo Bank's board of directors
Vestas hits its stride with additional 13 large orders