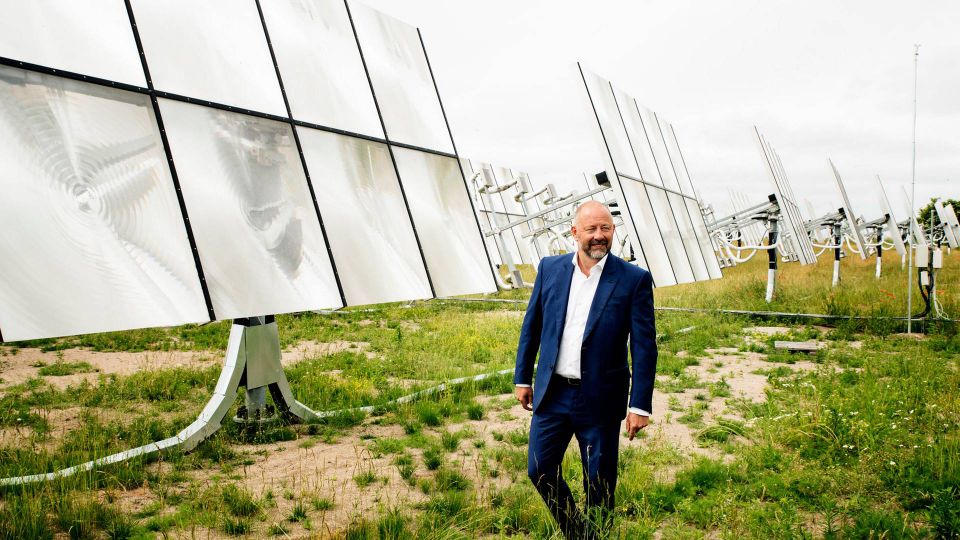 Danish solar energy company Heliac is now ready with a solar heating system, based on new technology that converts high temperature from solar radiation into carbon-free heat.
The novel aspect of the tech involves focusing sunlight, where solar modules are thus able to achieve sufficiently high temperatures to supply heat to both heavy industry and district heating systems. This offers a solution to a problem faced by heavy industry, which now fires natural gas or oil because of processes requiring high temperatures.
"With temperatures of up to roughly 200 degrees in this platform, the technology is now accessible for district heating at high temperatures as well as available for a long series of energy-intensive processes, which cover more the 10% of global energy consumption," Heliac Chief Executive Henrik Pranov tells media Energy Supply.
The pilot set-up is located at the Technical University of Denmark's (DTU) new campus domicile, with inauguration having taken place on June 13. The system is able to generate up to 1,700MWh annually, and the CEO sees big perspectives for the tech:
"Only the imagination sets limits. Our technology can in principle be connected to all existing district heating networks and thus supplement with emission-free heat for 25 years without added costs," Pranov tells the Danish District Heating Association.
Right now, municipally owned waste processing and district heating company Norfors has signed a deal with Heliac, meaning that Danish municipalities Fredensborg, Hørsholm, Rudersdal, Helsingør, and Allerød can all look forward to having heat supplied from the company's installations.
The set-up at DTU has been underway since 2018, and Heliac has received ongoing support from both the country's Energy Technology Development and Demonstration Program as well as asset manager Artha, which purchased a 34% stake in Heliac for a price pf DKK 82m a year back.
Heliac's investors include Eon, Danapak, and ship technology company Gertsen & Olufsen.
Stiesdal pauses storage project
Europe must install 400GW of renewables annually to meet Paris Agreement targets