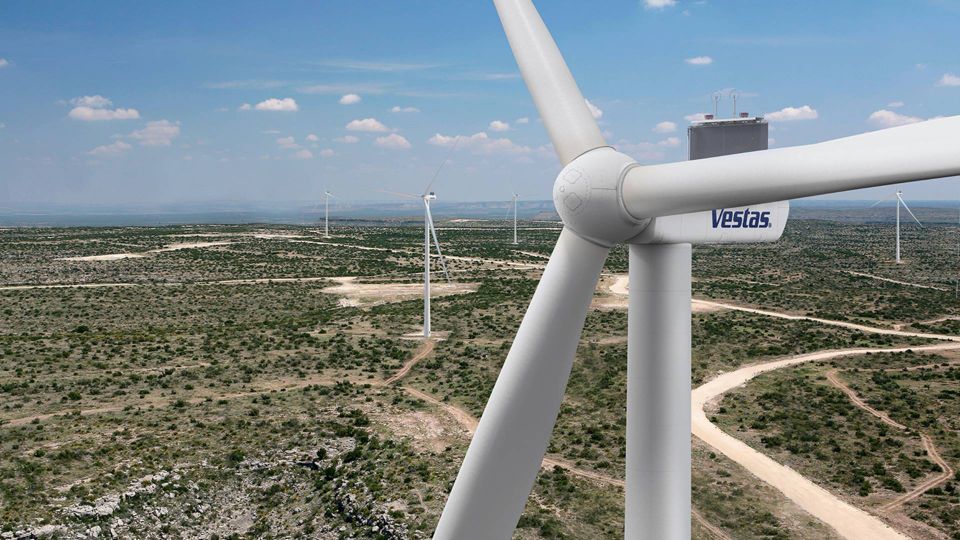 Vestas is set to release its second-quarter financial statement Wednesday this week following the lackluster reports of industry rivals General Electric Renewable Energy and Siemens Gamesa.
Analysts expect Vestas' performance to be unimpressive owing to the same issues that left unsightly marks of the preceding interim reports persisting with unabated strength – with some factors purportedly having become worse.
"According to Vestas, logistical challenges have not eased since the Q1 report was released – quite the opposite: lockdowns in China have lasted longer than first anticipated, resulting in delays and longer transport times. At the same time, container freight congestion persists at ports in Los Angeles and Long Beach," writes equity analyst Janne Vincent Kjær from Denmark's Jyske Bank in a note ahead of the OEM's interim report.
Focus on investments
However, Kjær remarks that the company's guidance leaves space for further setbacks, but adds that additional disruptions including a port worker strike will likely result in Vestas hitting the lower end of its guidance spread, downgraded in the first quarter.
"We expect, though, that Vestas will be able to maintain its full-year prognosis, where Vestas has guided for revenue of EUR 15–16.5bn and an earnings margin before interest and taxes of -5% to 0% before special items. The high end of the guidance spread, however, seems ambitious, and we can't exclude the possibility that Vestas will opt to downgrade the top of the guidance interval," Kjær notes.
Stock analyst Jacob Pedersen from domestic financial group Sydbank deems that the wind turbine manufacturer has built in sufficient flexibility in the widened forecast spread, thus not requiring an actual downgrade.
"We continue to see the most likely result for this year landing in the middle of the spread. Although the energy supply crisis is a joker if Vestas' natural gas-dependent subsuppliers run into delivery problems," Pedersen comments.
According to estimates compiled by Vestas, analysts predict a Q2 pre-tax result of EUR -157m.
"We expect the second quarter to be yet another challenging period for Vestas, with earnings under heavy pressure stemming from dramatic price hikes on materials as well as major logistical challenges undiminished in the second quarter. This along with a 13% volume decrease in onshore wind turbines will squeeze earnings," Kjær writes.
Rising commodity prices
Pedersen also foresees supply chain disruptions and rising commodity costs to leave a hefty impression on Vestas' financials.
"We expect that delays have had significance on Vestas activity level in the second quarter – partially due to the war in Ukraine, but also because of ongoing supply chain challenges, where Chinese Covid-19 restrictions in particular have had significance," he writes.
In the Q2 statement, attention will be directed to development in orders and prices. Pedersen projects onshore wind order take of 2.550GW in the second quarter.
"We expect order intake to again show impact from rising sales prices, and we model the average sales price at EUR 0.90m per MW, thereby projecting consolidated quarterly intake of roughly EUR 2.3bn in the onshore wind business," Pedersen notes.
Siemens Gamesa to squeeze GE's flagship out of US market
US Senate passes bill to send major funding to green energy
Vestas invests in electrolysis startup
High gas prices stimulate green transition, research suggests
Vestas shelves production plans in Japan