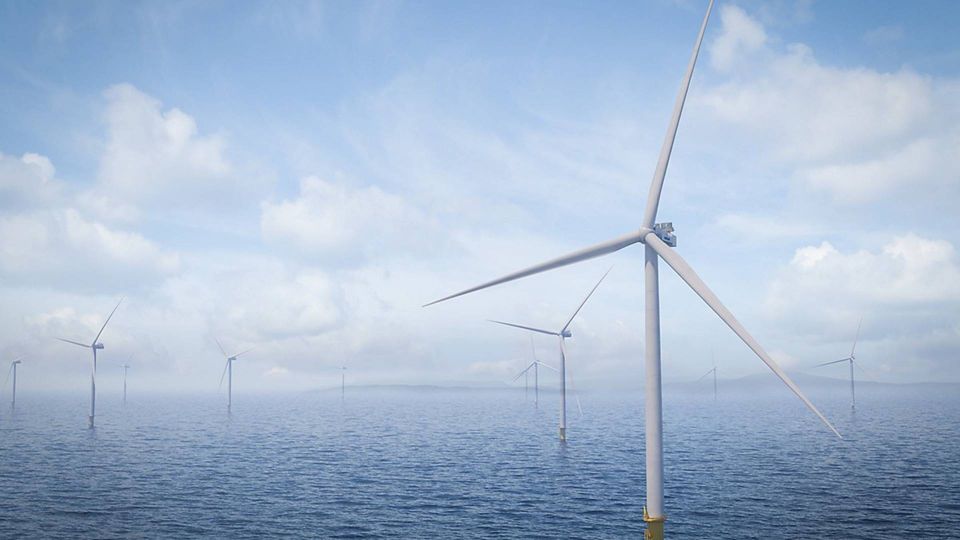 Through joint venture Atlantic Shores, Shell and EDF have tapped Vestas as the preferred supplier for their 1.5GW offshore wind project in New Jersey.
This marks the third time in a span of ten days that Vestas' turbines are the preferred choice for upcoming projects. Like the two previous announcements, Vestas' V236-15MW model will be used for the project.
Installation of the turbines is slated for 2027.
In a press release, Vestas notes that the order comes shortly after New Jersey Governor Phil Murphy set a target to have installed 11GW of offshore wind by 2040.
"Atlantic Shores' selection of Vestas as the preferred supplier of its New Jersey offshore wind project marks another crucial step toward our state's transition to a green economy and realising our clean energy future," says Executive Director of the New Jersey Governor's Office of Climate Action and the Green Economy Jane Cohen.
"Scaling offshore wind in the U.S.A. depends upon consistent policy and predictable, steady volume over a long period of time, and New Jersey's newly stated 11 GW offshore target combined with stable federal policy signals this intent," states President of Vestas North America Laura Beane.
The choice of Vestas as preferred supplier for the Atlantic Shores project isn't entirely unexpected. In its bid during the New Jersey Tender, Shell and EDF noted that they would use Vestas' forthcoming 15MW wind turbine.
News also emerged from the bid that Vestas had planned to set up an assembly facility in New Jersey. This is also mentioned in Vestas' press release, which clarifies that the manufacturer intends to establish a facility for nacelle assembly and testing at the New Jersey Wind Port in Salem County, New Jersey.
"In addition, Vestas will deliver a comprehensive wind turbine service solution as soon as the project commences operations. These services will be executed from a state-of-the-art operations and maintenance base established by Atlantic Shores in Atlantic City, that will also provide additional local employment opportunities over the life of the project," Vestas informs in the press release.
3.8GW in ten days
As mentioned earlier, this marks Vestas' third announcement as preferred supplier in ten days.
On Sep. 26, Northland Power and PKN Orlen chose the V236-15MW for their 1.2GW project in Poland.
Two days later, the joint venture between state-owned Chinese Red Rock Power and Irish ESB, Inch Cape Offshore Limited, also opted for the V236-15MW turbine for a project with a total capacity of 1.1GW.
The 72 turbines will be supplied to offshore wind project Inch Cape, which will be set up 15 kilometers off the Angus Coast on the East of Scotland after securing aid in the UK's fourth contracts for difference allocation round.