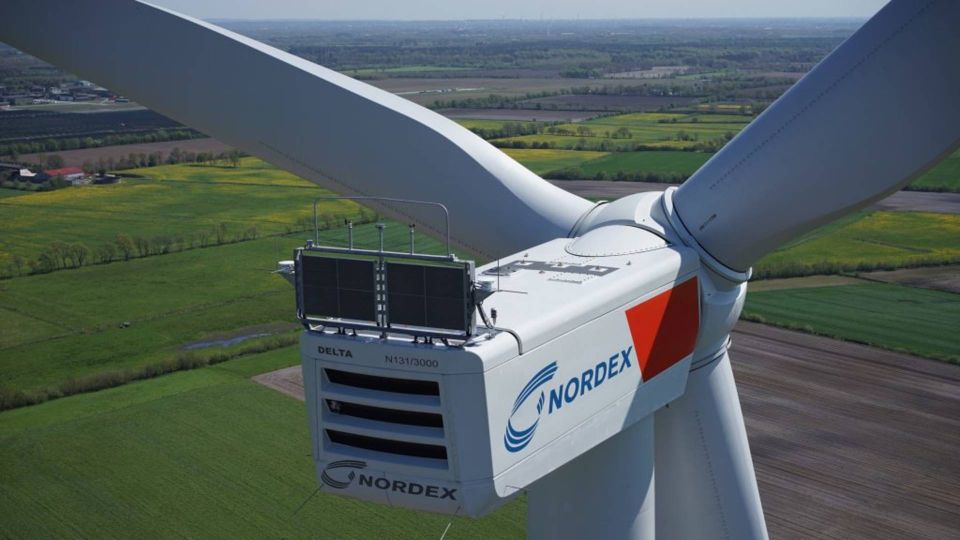 Friday morning, German turbine manufacturer Nordex has released figures for order intake and sales prices in the third quarter.
While the order intake has seen a decline compared to Q3 2021, prices have shot up.
"The average selling price (ASP) in euros per megawatt of output increased significantly to EUR 0.90m/MW (Q3/2021: EUR 0.69m/MW)," Nordex reports in a press release.
This marks a 30% increase in prices year-over-year.
Orders have been few and far between in the third quarter, as has been the case for competitor Vestas.
In Q3, Nordex received orders for 227 turbines with a total capacity of 1,441MW, while the same period last year brought in orders for 389 turbines with a capacity of 1,829MW.
"We recorded a solid order intake in the third quarter and this in a challenging environment," says Chief Executive Officer of Nordex José Luis Blanco in the release.
The Nordex share price is up by 4.8% at the Frankfurt stock exchange around 09:30 CEST.
Nordex receives order for 50MW in Croatia