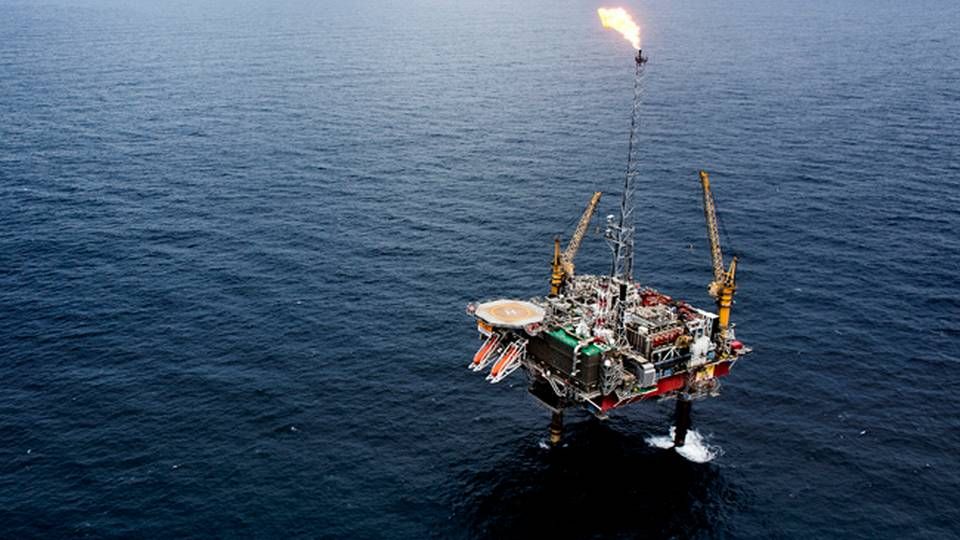 A.P. Moller-Maersk A/S Chief Executive Officer Soren Skou's newly disclosed plans that he favors a stock-exchange listing for his energy units won't prevent him from buying Dong Energy A/S's oil and gas fields first.
That's according to Morten Imsgard, who covers both Danish companies as an analyst at Sydbank. He says Maersk remains the likely future owner of the assets that the utility has put up for sale.
"Maersk Oil is the most obvious buyer on a list that has very few names," Imsgard said in a phone interview. "Both parties are very much interested in the business idea of the deal, but the obvious problem is the price."
Dong has said it wants to focus on its wind turbine parks and get rid of the exploration and production unit, which may fetch as much as $2.8 billion if oil prices stabilize, according to calculations by Bloomberg Intelligence. Meanwhile, Maersk wants to shed its North Sea operations as part of plans to separate all its energy activities from a new transport-focused group. But Maersk Oil is dealing with dwindling production at its mature fields and is set to lose its Qatar license, its biggest, in July.
"Maersk Oil should buy the Dong unit before a listing so the company can present investors with a more complete business with bigger volumes," Imsgard said.
CEO Skou told Bloomberg TV on Wednesday that a separate listing of Maersk Oil and the group's other three energy units is now more likely than a sale or joint ventures. Spokespeople from Maersk and Dong declined to comment on a possible tie-up when contacted by phone on Thursday.
Read more: Maersk CEO says oil unit separate listing most likely
Dong will start publishing the E&P unit's results under "discontinuing operations" in its earnings report as "the activities are expected to be sold before the end of 2017," it said in a filing late on Thursday.
"I'm fairly optimistic that Dong Energy will succeed in selling the E&P unit this year," Elchin Mammadov, a utilities analyst with Bloomberg Intelligence in London, said by phone. "The oil price has improved and Dong Energy's management will also be able to put more focus on a transaction now that last year's initial public offering has been completed."
Though Maersk Oil is among the most likely buyers of Dong's fossil fuel assets, Mammadov also identified DEA Deutsche Erdoel AG, which is controlled by Russian billionaire Mikhail Fridman, and Poland's PGNiG SA as possible bidders. Both have expressed interest in expanding in the North Sea. There may also be interest from private equity buyers, infrastructure or sovereign wealth funds, he said.
According to Sydbank's Imsgard, the fact that Maersk is a Danish company gives it an edge because Denmark's government owns a controlling stake in Dong. Any talks are likely to have been shelved for now as Maersk negotiates a tax accord with the Danish government affecting its operations in a part of the North Sea. But once that issue is settled, Maersk and Dong will be free to explore a deal and then "it won't talk long before we see a solution," Imsgard said.
"For the Danish government it will be very important that a buyer is financially sound and a well-known entity," he said. "The government wants a buyer that can produce a lot of oil and gas and then also afford to dismantle the infrastructure once the resources run dry."
Maersk Oil would have an easier job integrating Dong's E&P unit as both companies are Danish and have a similar culture, he said. Maersk Oil may also benefit from a Danish tax deduction that Dong has on its books, he said.
"Maersk as a buyer would have some unique advantages that no other suitor has," he said. "Both companies have things at stake but neither has a gun to its head as both are in a good financial situation."
Dong report confirms oil and gas is on the way out
Lundin impairs gas discoveries by half a billion USD
Danish utility sells its Dong shares: It was too risky