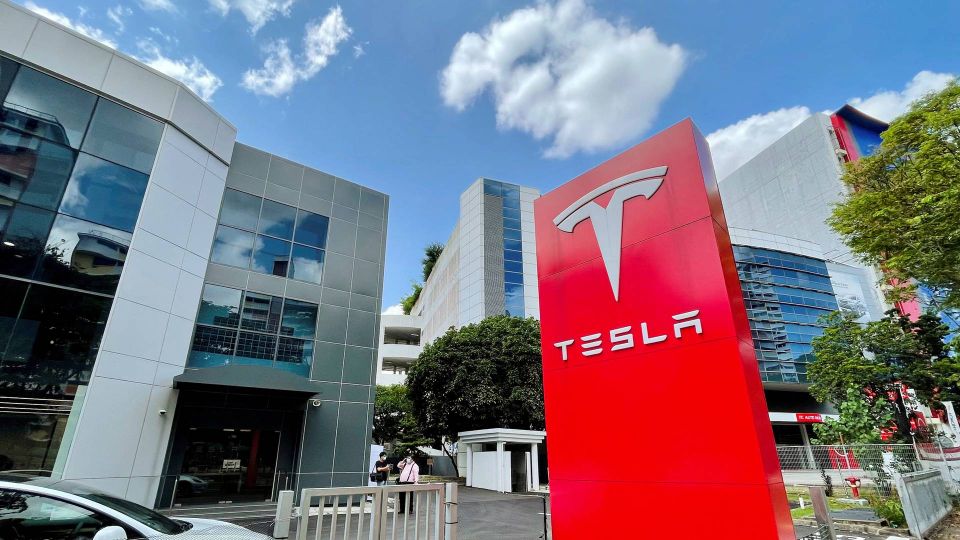 US electric vehicle manufacturer Tesla's share price jumped in after-market trading by 1.5% after fears that the factory closure in Shanghai earlier in the second quarter would dent earnings were dashed.
In Q2, Tesla saw revenue growth of 41% to USD 16.93bn against expectations of USD 16.88bn, while the adjusted earnings per share came to USD 2.27 against USD 1.45 in Q2 2021, exceeding estimates of USD 1.83, according to Bloomberg News.
The EV maker maintains its outlook of 50% average annual growth in deliveries over a "multi-year horizon". Back in April, Chief Executive Officer Elon Musk estimated that Tesla would turn out more than 1.5 million EVs this year. During the first six months, just under 600,000 vehicles rolled out factories.
"We plan to grow our manufacturing capacity as quickly as possible," the company notes in the Q2 report.
Tesla's factory in Shanghai was forced to shut down production in April due to Chinese authorities imposing a lockdown to stem the spread of Covid-19. The factory reopened later in Q2 and succeeded in reaching a record monthly production level.
Tesla raised eyebrows last year when the company started accepting payments in bitcoin, and the company now reports to have converted 75% of bitcoin purchases into fiat currency, adding USD 936m to the balance sheet. At the same time, this had a negative impact on the Q2 results, though Tesla doesn't elaborate on the scope of this loss.
The automaker's sale of green credits added a further USD 344m to the top line, a decline from USD 679m in Q2 2021.
Falling demand could severely affect Tesla's bottom line
Tesla's streak of deliveries stalled in second quarter
Tesla lays off hundreds of workers in autopilot segment
Elon Musk says Tesla job cuts will reduce workforce by 3.5%