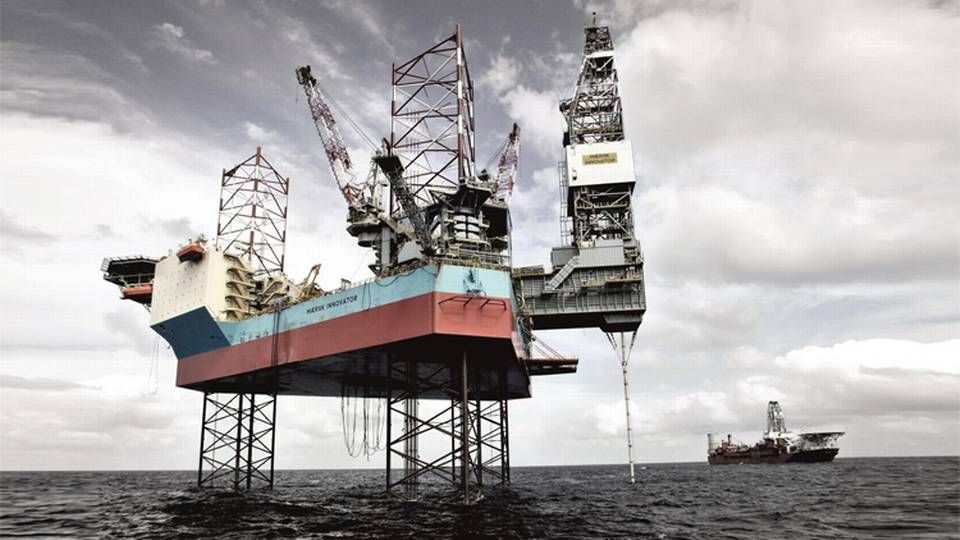 Maersk Supply Service and Maersk Drilling now has a name as well as a senior management team in place for their joint venture to decommission end-of-life drilling rigs.
The new company will be named Maersk Decom, and according to a press release, there has so far been growing interest from potential customers in areas including the North Sea, where more than 400 fields are expected to cease production ahead of 2026.
The two companies announced their plans for the new joint venture some two and a half months ago. At that time, the companies also announced the names that would form the new management team, with Lars Banke, formerly of Total, as CEO. Jens Klit Thomsen, formerly of Maersk Supply Service, will serve as CCO, while Carsten Sander Jacobsen becomes CTO. The latter has previously worked at Ineos Danmark.
"With the leadership team established, we have now turned our attention to finding the right resources and collaboration partners to build an organization that is able to meet the needs of the company's project portfolio," says Jacobsen in the press release.
Maersk Drilling and Maersk Supply Service have both been divestment candidates after the Maersk Group split, and the two companies are the only non-container companies left after the sales of Maersk Oil to Total and Maersk Tankers to APM Holding.
More Maersk initiatives
Maersk Decom is not the only decommissioning venture announced by a Maersk company. Partially Maersk-owned Ardent has also joined a consortium that will provide all kinds of services related to rig decommissioning.
But the market is big enough for several companies, said Claus Hemmingsen, CEO of Maersk Energy and Vice CEO of the Maersk Group, to ShippingWatch.
"We'd very much like to be active, so we don't see this as a problem," he told ShippingWatch, stressing that the various initiatives Maersk is involved in use two different business models.
The decommissioning market is expected to boom in the future to a global value of USD 13 billion annually by 2040, as estimated by Ardent, Lloyd's Register and Australian engineer firm WorleyParsons in their joint statement announcing the new consortium.
Maersk Supply Service also this week announced a new collaboration with Danish wind turbine manufacturer Vestas.
English Edit: Daniel Logan Berg-Munch
Maersk Supply Service partners with Vestas
Denmark launches new bidding round for oil and gas in the North Sea