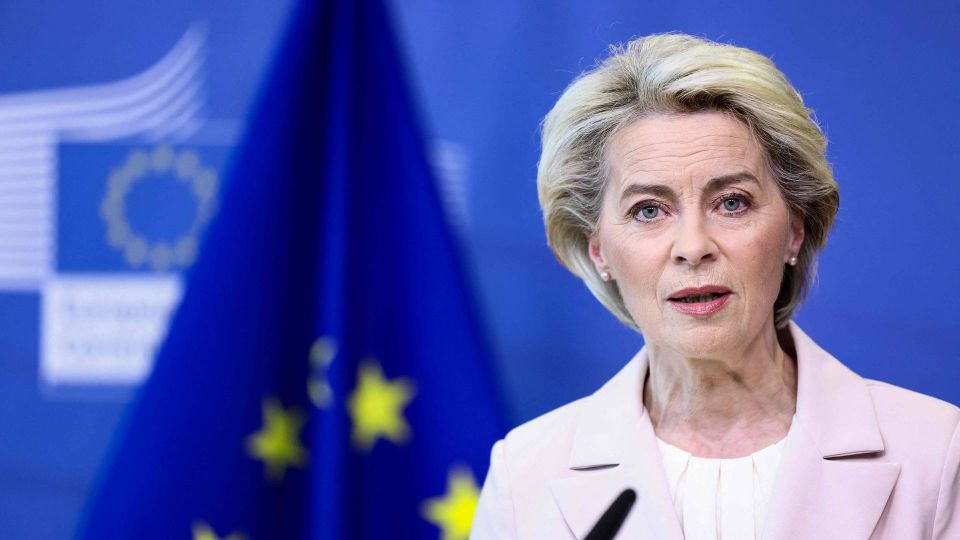 Imports of crude from Russia must cease within six months, while refined products will be phased out before the end of the year. This move forms part of the European Commission's proposal for a sixth round of sanctions.
So says EU Commission President Ursula von der Leyen in a speech to the European Parliament in Strasbourg Wednesday.
"Putin must pay a steep price for his aggression in Ukraine," says von der Leyen.
As expected, the sanctions package doesn't contain a full ban on Russian energy as otherwise long urged by Ukrainian President Volodymyr Zelensky.
He says EU states are helping Putin finance the war by spending major sums on imported Russian fuel. Poland and the Baltic countries support Zelensky's call, but nations dependent on imports from the war-waging nation, such as Germany, have argued in favor of a gradual phase-out to allow time to source alternatives.
The oil embargo is a part of the sixth sanctions package, also containing several other punitive measures.
The EU Commission wants to impose sanctions on, among others, those responsible for the massacre in Bucha and the siege of Mariupol, says von der Leyen addressing the EU Parliament.
"This sends a clear signal to the Kremlin's perpetrators: We know who your are. We will hold you responsible. You will not get away with this," von der Leyen says.
As a part of the sixth sanctions package, the Commission also proposed excluding Sberbank from international banking system SWIFT.
"Sberbank is the largest Russian bank. It comprises 37% of the Russian bank sector, and we will also exclude the two other large banks in Russia from SWIFT. We will thereby impact the banks vital to the Russian bank sector and Putin's ability to wage war," the EU Commission president says.
Russian exit costs BP USD 25bn
Finland annuls Russian nuclear reactor contract
Heavy surge in Russian crude being sailed to China after Russia's Ukraine invasion