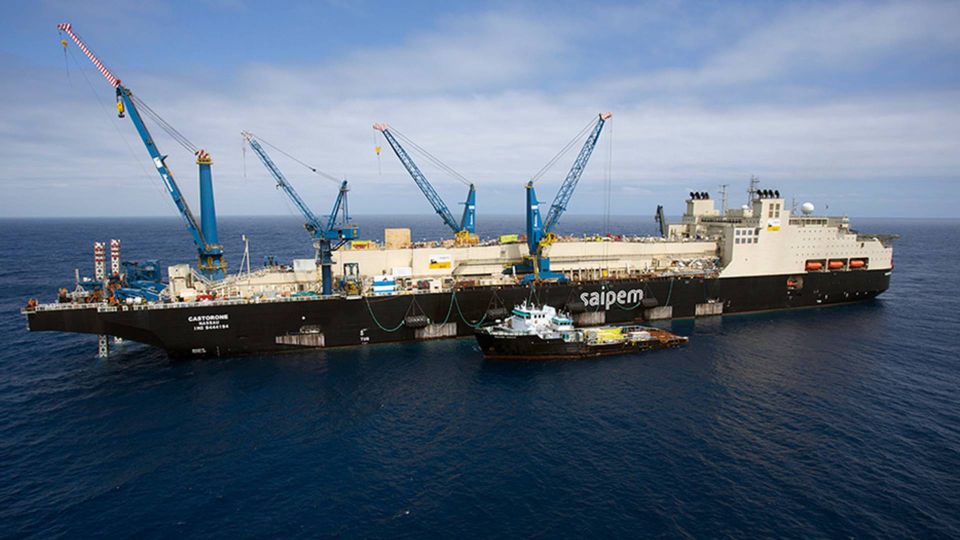 Italian oil service company Saipem has decided to issue new equity shares worth a total of EUR 2bn.
The share emission will extend preferred purchase options for existing shareholders, the company informs in a statement Wednesday.
The capital raise is met by dissatisfied investors sending Saipem's share price diving 16.3% shortly after noon Wednesday in Milan trading.
Saipem will issue a total of 1,974,327,430 new shares.
Existing shareholders will be given the option of subscribing for 95 new shares priced at EUR 1.013 a piece for each currently owned share.
According to Bloomberg News, this equates to a theoretical 30% discount relative to the share price of EUR 42.03 at closing trading hours Tuesday.
The subscription period runs from June 27 until and including July 5.
German minister: Russian gas stop is an attack
Dof secures financial restructuring deal with creditors
Crude oil buckles as recession angst rattles commodity investors