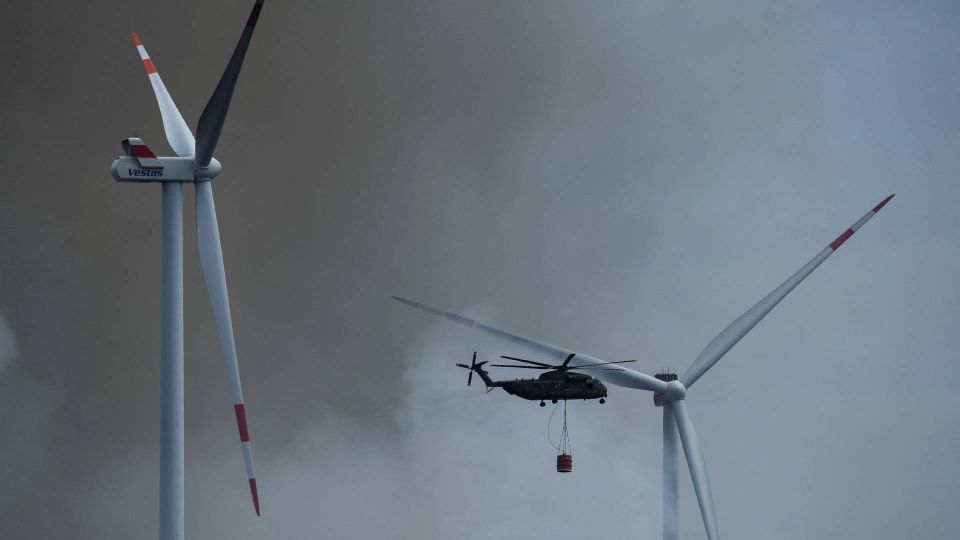 Electricity generation from wind turbines, solar farms, nuclear power plants, and hydroelectric stations is being pressured by extreme heat as energy demand surges due to cooling needs, prompting specialists to warn that refilling European natural gas stockpiles ahead of winter might prove difficult, reports Danish business daily Børsen.
Such specialists include Gergeley Molnar, energy analyst at the International Energy Agency, noting that the continental heatwave compounds tight gas supply, possibly leading to an actual fuel shortage this winter.
Deputy Director Martin Hansen at the Danish Energy Agency says his organization is aware of the issue.
"Right now, the whole of Europe is still supplied with gas, but the heatwave combined with reduced gas flow from Russia generally mean that less replenishing for winter use. There's an element of uncertainty being that we can't predict the weather. However, depleted gas inventories are still far away on the horizon," he tells the media.
According to Professor Jacob Østergaard, wind section head at the Technical University of Denmark, transforming the energy system is essential to minimize extreme weather effects.
Such will require, for instance, greater system flexibility – both in terms of energy sources and transmission.
High gas prices stimulate green transition, research suggests
EU countries agree to reduce gas use
Cyprus gas discoveries boosted by EU's shift from Russia supplies