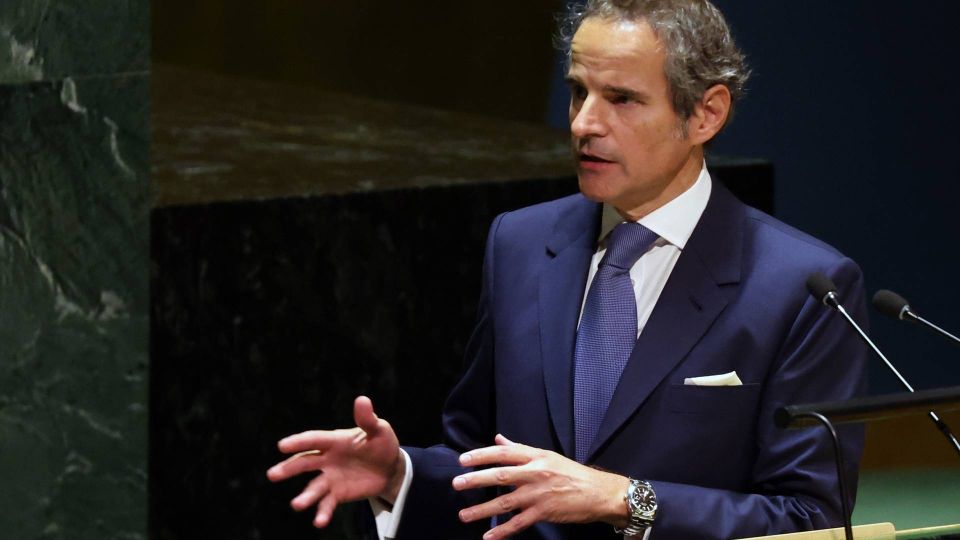 The state of affairs at Ukraine's Zaporizhzhya, the largest nuclear power plant in Europe, is worrisome, says International Atomic Energy Agency Head Rafael Grossi, describing the situation as "volatile", reports news agency dpa.
"Every principle of nuclear safety has been violated. What is at stake is extremely serious and extremely grave and dangerous," the watchdog's chief is cited as saying at a press conference at UN headquarters in New York City, according to news agency AFP.
The power plant, located in the Ukrainian region of the same name, has been under Russian control since March.
When the conference began Monday, Grossi stated that the situation is becoming increasingly dangerous every day.
According to the IAEA head, it is of pressing concern for the agency to inspect the nuclear plant. Doing so has thus far been difficult, Grossi explains.
The agency requires permission from both Kyiv, Moscow, and the UN to carry out the inspection, being that the site is a war zone. Thus far, Ukraine has denied access, saying allowing as much would serve as a legitimization of Russia's occupation.
"Going there is a very complex thing because it requires the understanding and cooperation of a number of actors. I'm trying to put a mission back together to go there as soon as I can," Grossi tells AFP.
S&P vice chair: Five conflicts could worsen energy crisis
Russia claims having control of big Ukrainian power plant
EU to categorize investments in gas and nuclear power as green