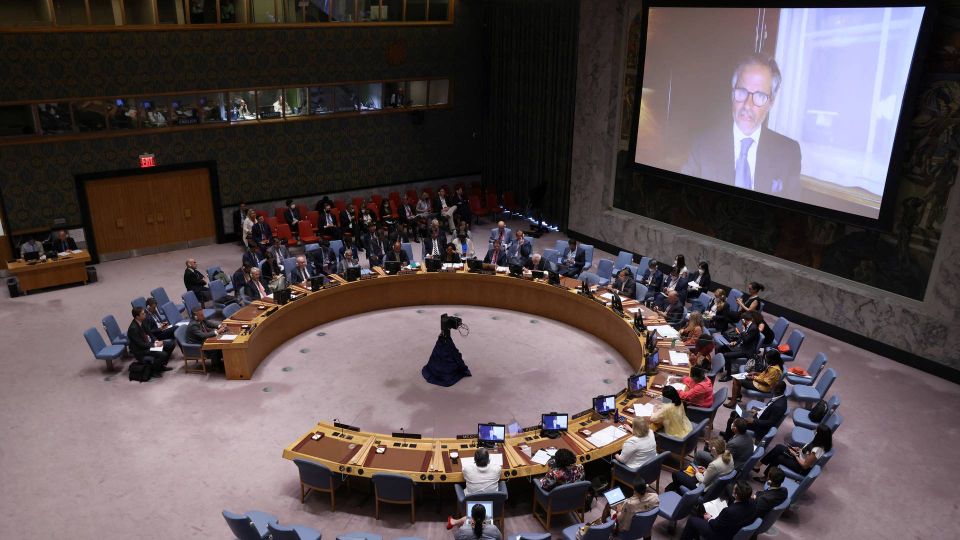 The UN's International Atomic Energy Agency seeks urgent access to inspect nuclear power plant Zaporizhzhia located in eastern Ukraine.
The request was put forth by IAEA Director General Rafael Grossi in a meeting with the UN Security Council on Thursday, reports AFP.
Member nations discussed options for guaranteeing safety of the power station.
"This is a serious hour, a grave hour and the IAEA must be allowed to conduct its mission to Zaporizhzhia as soon as possible," Grossi says.
The facility was seized by Russian forces shortly after the invasion of Ukraine on Feb. 24, but operation is still being managed by Ukrainian staff.
Thursday, the two countries accused each other for having fired shells near the nuclear plant.
Security Council members, the news agency reports, have agreed that the agency must be given access to the site.
However, there was disagreement on which party is behind for attacks in the vicinity, and which country will be responsible for enabling the inspection.
Russian UN Ambassador Vasily Nebenzya fully blames the attacks on Ukrainian forces.
He urged "states that support the Kyiv regime to bring their proxies into check to compel them to immediately and once and for all stop attacks [...] to ensure safe conditions for the conduct of the IAEA mission," Nebenzya told the council.
According to Russian ambassador, the world faces the risk of a "major radioactive catastrophe on the European continent" at a scale comparable with Chernobyl, reports Reuters.
Beyond supporting an agency inspection, the US supported the council's proposal to establish a demilitarized zone around Zaporizhzhia.
A demand put forth by Ukrainian President Volodymyr Zelenskyy that Russia withdraw all military forces from the area, thus restoring Ukrainian control of the power plant, was repeated by France Thursday.
"The presence and actions of Russian armed forces in the vicinity of the plant significantly increase the risk of an accident with potentially devastating consequences," the French Foreign Ministry writes in a statement.
Ukrainian utility urges demilitarized zone near vulnerable nuclear plant
Ukraine has lost contact with Chernobyl nuclear plant
NATO won't risk broader Russia war with a Ukraine no-fly zone
IAEA Director General Rafael Grossi digitally addressed the UN Security Council in New York City.