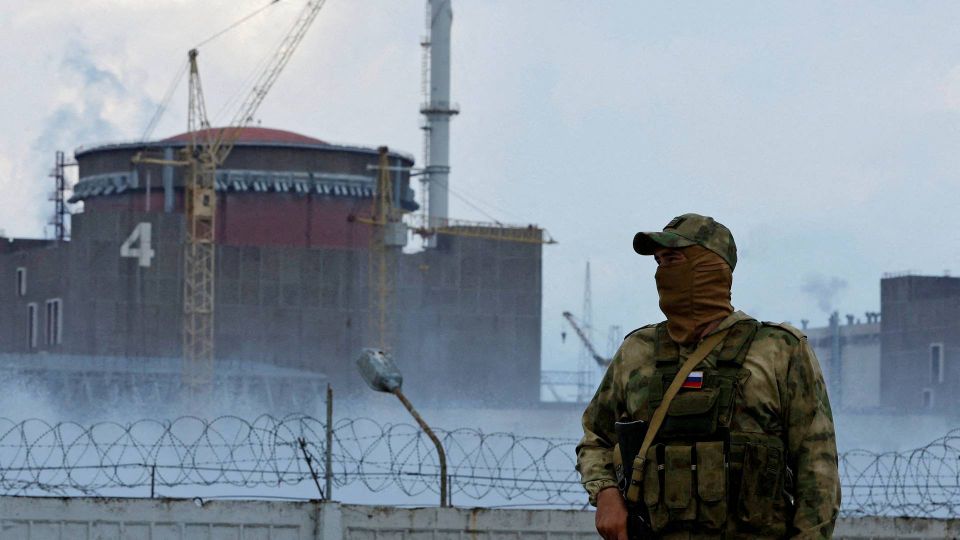 Russia says it will do "everything necessary" to allow nuclear inspectors to gain access to atomic power plant Zaporizhzhia, says Russian foreign ministry spokesperson Maria Zakharova.
Zaporizhzhia lies in southeastern Ukraine and has garnered international attention and safety concerns following battles and bombardments around the plant.
The Ukrainian and Russian governments have voiced many mutual accusations in this regard.
The United Nations' International Atomic Energy Agency (IAEA) has demanded immediate access.
"In close cooperation with the Agency and its leadership, we will do everything necessary for the IAEA specialists to be at the station and give a truthful assessment of the destructive actions of the Ukrainian side," Zakharova says.
Stephane Dujarrick, spokesperson for the UN's secretary-general, has stated that the UN has the logistics and security capacity to support the IAEA's visit to Zaporizhzhia.
Monday evening saw reports of explosions in the area surrounding the atomic power plant.
According to news agency dpa, Vladimir Rogov, member of the Russian-installed regional government, says there have been 25 bombardments in the city of Energodar, where the plant is located.
City mayor Dmytro Orlov has also said explosions can be heard in Energodar.
UN Secretary-General António Guterres last week called for all shooting to cease near the nuclear power plant.
In this regard, Russian diplomat Mikhail Ulyanov was quoted as saying work was underway to have the agency visit the power plant, though asserting that there remained some obstacles to be overcome.
"For us, the most important thing is to ensure the absolute security of the international mission," Ulyanov told Russian news agency Ria Novosti.
Zaporizhzhia, Europe's largest atomic power facility, has been under Russian control since March, though it remains operated by Ukrainian technicians.
Ukraine has previously accused Russia of using the power plant to store ammunition and for letting hundreds of Russian soldiers stay there.
Ukraine mayor: Nuclear catastrophe risk increases daily