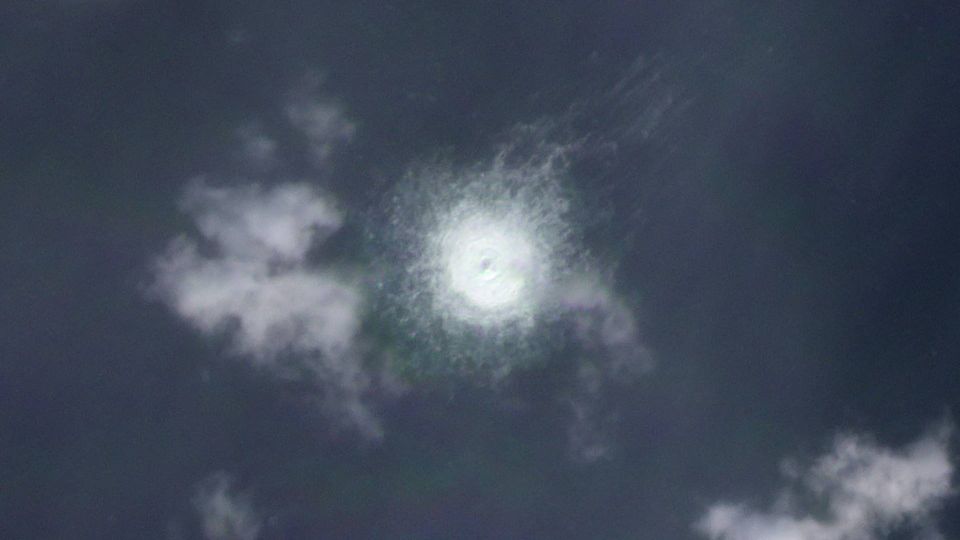 The Swedish Coast Guard reports of a Nord Stream leak, according to Swedish media Svenska Dagbladet.
The leak has occurred in Sweden's exclusive economic zone.
According to Swedish media Aftonbladet, the SCG detected the leak as early as Tuesday.
The Swedish Maritime Administration tells the newspaper that the new rift was registered between the two Nord Stream 1 leaks, but on the parallel Nord Stream 2 pipeline.
The authority has not issued another navigational warning following the discovery.
"It's not necessary because [the leak] is between two leaks already covered by the existing warning in the same area," says maritime rescue leader at the SMA's Maritime and Air Rescue Center, Maria Boman, to Aftonbladet:
"It wasn't confirmed from the beginning and wasn't detectable by radar because of its smaller size. The coast guard noticed it after deploying vessels and boats in the area."
Boman remarks that she is unsure of the exact time of the discovery, but that it was known around noon Tuesday.
Neither Swedish nor Danish authorities had released any information of a fourth leak. Svenska Dagbladet was first to report the news Wednesday evening.
Aftonbladet writes that seismologist and professor of the University of Uppsala Björn Lund is investigating whether a third underwater explosion might have taken place.
It has already emerged that two explosions occurred Monday near both Nord Stream pipelines.
He says to the media that the seismic wave motions of the second explosion clearly deviate from those of the first.
"It has slightly more complicated wave forms. There is a peak not seen from the first detonation."
If a third detonation had occurred, it would have taken place around ten seconds after the second and at a distance of some kilometers from the previous discoveries, says Lund.
The seismologist says he is unsure whether it is possible to uncover whether there was a third explosion.
Aftonbladet has tried to reach Swedish Prime Minister Magdalena Andersson (S) to ask about the new information, but to no avail.
Greenpeace: Gas leaks equate to eight months of Denmark's annual CO2 emissions
Blinken: Sabotage of Nord Stream is in no one's interest
Authorities report gas leaks on Nord Stream 1 and 2 pipelines
Researcher: Unidentified drones meant to sow uncertainty on Norwegian gas