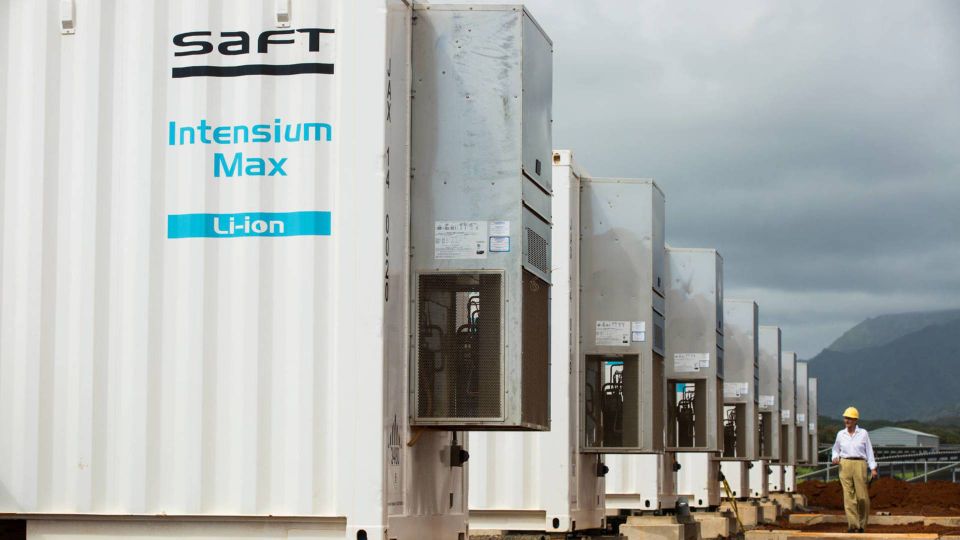 Finnish wind farm Viinamäki gains yet another noteworthy aspect. The facility, commissioned by project developer Tuuliwatti Oy earlier this year. will be combined with three Li-ion batteries with a combined storage capacity of 6.6 MWh, which throughout its 15-year lifecycle will supply 5.6 MW in load balance, thereby optimizing the wind farm's output as well as serving as a backup and jump-starter system.
The facility will be the largest of its kind in the Nordics, French oil and gas supermajor Total informs in a statement.
Total subsidiary Saft received the order from Tuuliwatti, which praises the battery company's new hardware, Intensum Max 20 High Energy Containers, launched in May and, according to its maker, boasting twice the performance of earlier models.
"Tuuliwatti's goal is to be the leading wind power developer and producer in the Arctic region. Saft's high-energy containers will help us achieve this at Viinamäki by improving the competitiveness of wind power," writes Tuuliwatti Portfolio Manager for Power Tommi Riski in the statement.
"They provide a fast response in challenging environmental conditions, as well as the energy storage capacity to support grid stability, allowing us to adjust the output of our wind farm immediately," Riski adds.
Although the facility doesn't generate a whole lot of power, as it consist of only five wind turbines. However, the nacelles are of considerable size in the form of Vestas 150-4.3 units, while the turbine towers are tallest in the Danish OEM's history, with a hub height of 175 meters.
These specs were contributing factors behind Tuuliwatti's 2018 proclamation of Viinamäki being the Nordic region's first zero-subsidy wind farm with a levelized cost of energy at roughly EUR 30 per MWh. With the energy storage add-on, the company seeks to raise the value of the facility's output.
English Edit: Daniel Frank Christensen
Total to quit US oil lobby group over climate policy stance
Ørsted builds its first large-scale hybrid RE facility
Total mulls offshore wind acquisitions