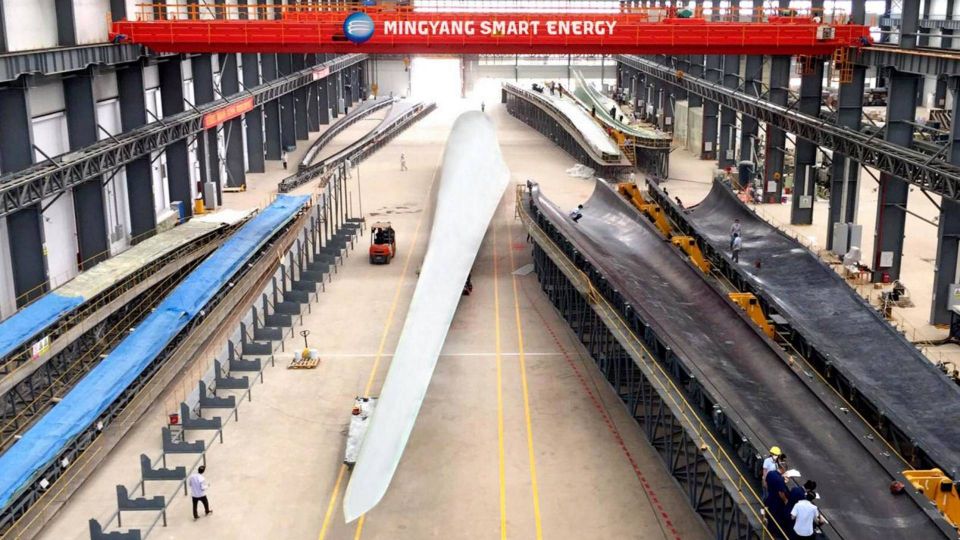 Even though Chinese manufacturer Ming Yang is currently developing the world's largest offshore wind turbine of 16MW, the market shows "clear demand" for even bigger and more powerful machines, reports Recharge News.
Several industry players have recently been advocating a deceleration of development toward increasingly large turbines, instead suggesting sharper focus on mass production of models already on the market or on drawing boards. Doing so would provide some tranquility along the industry's supply chain as OEMs now face squeezed earnings.
However, project developers are often interested in getting bigger, more powerful models on the market, said Karsten Merker, co-general manager for Ming Yang in Europe, at the Global Offshore Wind industry event held in Manchester this week.
"If you go out to the market and ask the offshore wind developers, I can see a clear demand for even larger turbines. There's still interest in going higher up. I imagine that we will take further steps," Merker told the media.
Ming Yang's MySE 16.0-242 design became the largest wind turbine in development when announced in 2021, with the model set to hit the market in 2024 supplying locations ranging "from China to the North Sea".
Last year, Ming Yang installed 4MW offshore wind turbines in Chinese waters, providing, according to the Merker, a solid foundation for launching internationally. The group is planning to establish a rotor blade plant in Europe and to that end has signed a letter of intent about a possible factory in the UK, Recharge writes.
In February 2021, Vestas revealed a new offshore wind design, the V236-15.0MW, nominally rated at 15MW, the prototype of which is scheduled for installation in the second half of 2022 at Danish testing center Østerild.
Siemens Gamesa has already installed its largest model, the SG 14-236 DD, at the site. As the model's name indicates, the machine has a capacity of 14MW but can be modified with a "power boost" to achieve 15MW, the German-Spanish group has previously stated.
Vestas' 15MW turbines to be installed off the coast of Northern Denmark
Report: Wind industry in for higher costs due to "perverse" market design
WindEurope wrap-up: Wind industry keen on state aid