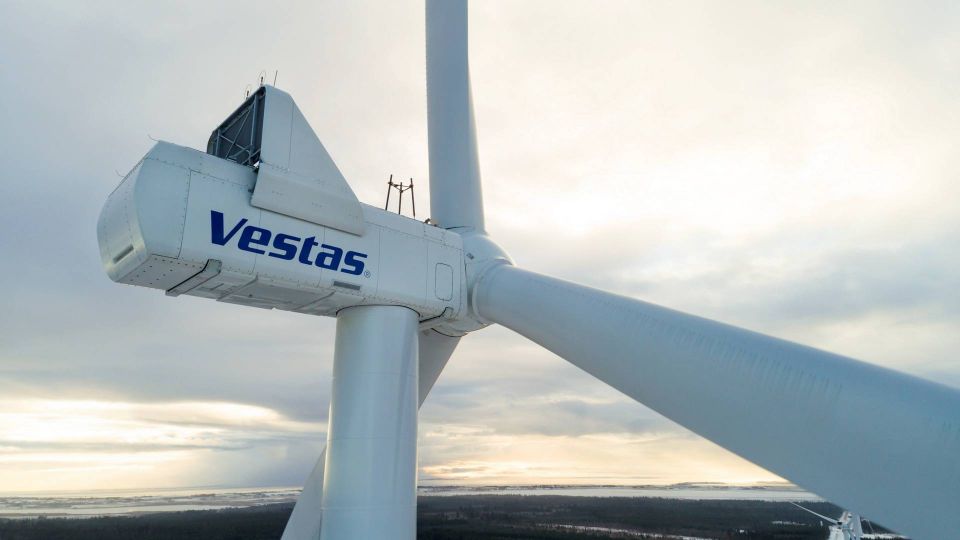 Vestas' earnings margin in 2021 is expected to fall below the mark of the company's previously announced forecast.
The turbine maker sees an earnings margin before taxes and interests of 3 percent against projections of 4 percent per the latest downgrade in November.
The original guidance from the beginning of 2021 showed a 6-8 percent EBIT margin.
"This reflects delays in the installation of some onshore projects, as well as increased cost inflation. These factors also continued to impact warranty provisions in the fourth quarter of 2021, causing increased repair and upgrade costs for existing cases. Consequently, the warranty provision level for the full year 2021 ended at 4.4 percent of revenue," writes Vestas in the update.
Preliminary figures also reveal revenue of EUR 15.6bn for the full year, set against the company's own expectations of EUR 15.5-16.5bn in revenue.
Total investments stand at EUR 813m, which is lower than the company's forecast of EUR 1bn.
Weakened EBIT margin
Wednesday morning, Vestas has unveiled a sliver of its annual accounts after the release of preliminary figures for Q4.
The turbine maker generated EUR 4.6bn in revenue in the quarter against 4.3bn in the same period the year before.
Earnings before interest, taxes and special items came to EUR 106m against EUR 358m last year, corresponding to a 3-percent EBIT margin.
Vestas also discloses the total order intake for both Q4 and 2021 as a whole. For Q4, orders amounted to EUR 2.5bn corresponding to a total of 2.863MW in new orders. In Q4 of 2020, Vestas received orders of EUR 4.0bn, corresponding to a capacity of 5,558MW.
For the whole year, orders totaled 13,896MW against 13,044MW in a previous announcement.
2022 outlook
At the same time, Vestas unveils its 2022 outlook, which forecasts revenue in the range of EUR 15-16.5bn. The company expects to achieve an EBIT margin before special items of 0-4 percent.
"The supply chain instability caused by the pandemic and leading to increasing transportation and logistics costs, is expected to continue to impact the wind power industry throughout 2022. In addition, Vestas will experience increased impact from cost inflation within raw materials, wind turbine components and energy prices," writes Vestas.
Total investments are expected to reach EUR 1bn.
The turbine maker stresses that the forecast is characterized by greater uncertainty than usual.
Vestas sees key challenges with sustainability in supply chain
Vestas far off target despite record end run
Vestas receives its biggest US order this year