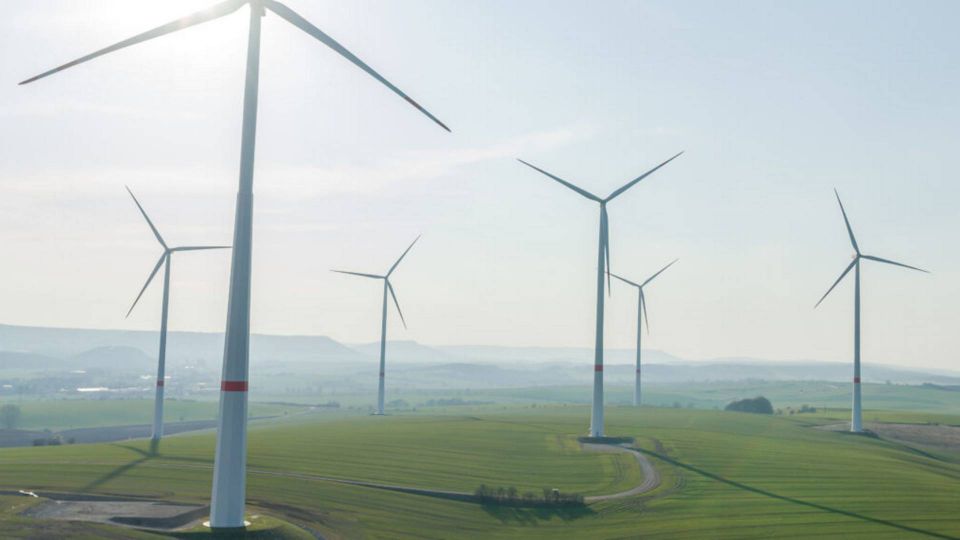 Tuesday morning, German turbine manufacturer Nordex released its first-quarter accounts attesting to a difficult start to fiscal 2022 with a dwindling top line and operating deficit.
The accounts were supposed to be published in early May, but was delayed due to a cyberattack in the end of March, according to the update.
"The start into 2022 has been difficult and has certainly unfolded differently than anyone expected. There are significant disruptions to the supply chain and the cost situation remains volatile," says Nordex Chief Executive José Luis Blanco:
"However, our underlying operations continue to manage these risks well with good momentum in our order intake. Improving prices should help our margin recovery towards our midterm strategic target of 8% EBITDA margin."
In the first quarter, Nordex generated EUR 933m in revenue against EUR 1,251m in the same period last year. Consensus among analysts, with whom Bloomberg News has consulted, was EUR 1,250m in revenue.
Earnings before interest, taxes, depreciations and amortizations came to a deficit of EUR 88.9m in Q1 of 2022 against profit of EUR 10.4m a year prior.
The company ascribes the loss to rising raw material and logistics costs.
The bottom line revealed a deficit of EUR 150.5 against EUR 54.7m in the first quarter of 2021.
In the first three months of the year, Nordex installed 197 wind turbines with a total capacity of 867MW in 12 different nations. For comparison, the turbine maker installed 381 wind turbines in 19 countries in Q1 of 2021.
Order intake excluding the service segment came to EUR 903m against EUR 911 in the same quarter last year, while nominal energy production amounted to 1.165MW against 1.245MW last year.
On May 24, Nordex downgraded its forecast for the 2022 fiscal year. This forecast remains unchanged in the accounts with the company projecting revenue in the range of EUR 5.2-5.7bn and an EBITDA margin of minus 4% to 0%.
Deutsche Börse ejects Nordex from indicies
Nordex bags major order for turbines in Colombia