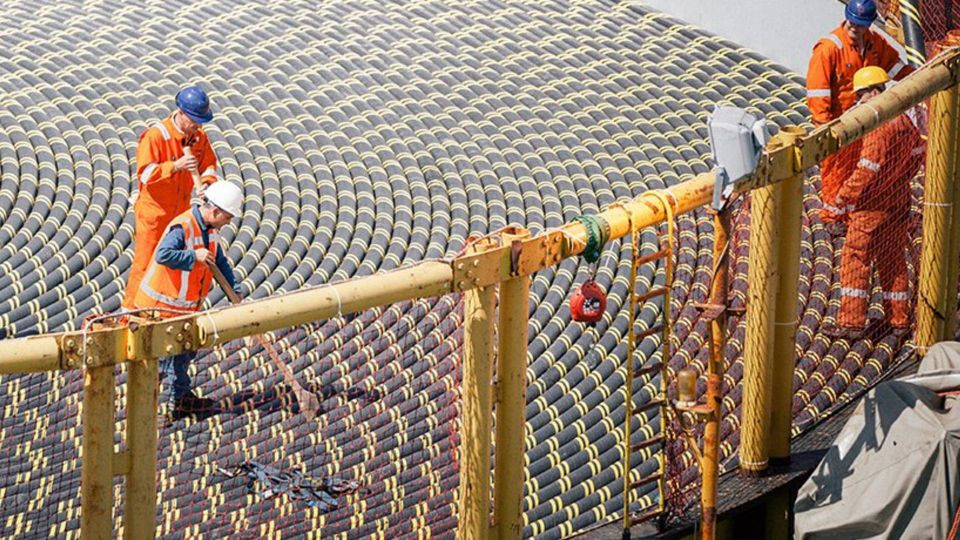 German transmission system operator Amprion has contracted Prysmian for two projects entailing design, supply, installation, and commissioning of cables connecting offshore wind farms Dolwin4 and Borwin4 in the German North Sea worth more than EUR 800m in total.
"This is Prysmian's first 320kV HVDC submarine project with Amprion Offshore GmbH, and remarks how Prysmian is consolidating its prominent role as a reliable partner in supporting Germany's energy transition, being involved in major infrastructure projects supporting growth of green energy usage. We are honored to work with Amprion to develop its first offshore wind project." said Prysmian Executive Vice President of Projects BU Hakan Ozmen in a statement.
The cable maker will supply roughly 1,000km of 320kV high-voltage direct current subsea cables produced both at the company's plant in Pikkala, Finland, and the factory in Italy's Arco Felice.
Onshore cables will be made in Gron, France, as well as in Abbeville, USA.
Prysmian will manage subsea cable installation using its own vessels, with both delivery and commissioning scheduled for 2028.
Prysmian stock rises after guidance upgrade and sales beating forecast
Prysmian bags Suedostlink contract